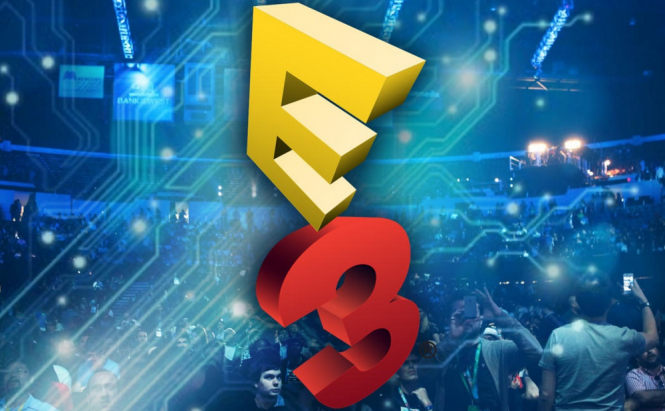 E3 2017 game highlights worth the wait
As most gamers probably know, the 2017 E3 conference took place this month in LA and we've seen a lot of really cool stuff. For example, Bethesda wants to turn Skyrim, Fallout 4 and Doom into VR experiences, while Ubisoft plans to launch a very intriguing and seemingly weird virtual reality game called Transference. There are also numerous sequels and DLCs to come out such as Far Cry 5, Battlefield I: In the name of Tsar, Need for Speed Payback, etc.
In fact, there were so many exciting announcements and game trailers that there's no way for me to fit them all into a single article, so I'll try to draw your attention to only those games that absolutely cannot be ignored, at least not from my perspective. I apologize in advance in case your favorite game won't make it to this list.
Wolfenstein II: The New Colossus
Launch date: October 27th 2017
Blazkowicz's victory over General Deathshead was short-lived and the Nazi's still maintain their iron grip over the world. It's your job to start the second American Revolution and kill every Nazi who appears on your screen. Since The New Order has been the best single-player shooter I've played in a long while, I don't expect this sequel to be anything less than that.
XCOM 2: War of the Chosen
Launch date: Aug 28th, 2017

This upcoming XCOM expansion adds new enemies also known as "chosen", that evolve throughout the game and hunt you down. There will also be zombies that will attack everything in sight, so they aren't only dangerous to you, but also to your enemies. Lastly, there will be three new recruitable resistance factions to balance things out.
Anthem
Launch date: Fall 2018
Judging by its trailer, Bioware's upcoming "shared world" shooter looks like Mass Effect Andromeda should have, so I'm hoping that it will be worth the wait. The player is put in the role of a freelance who uses a wide variety of exosuits in order to battle all kinds of enemies in a futuristic, post-apocalyptic world.
A Way Out
Launch date: Early 2018
Made by the creators of Brothers: A Tale of Two Sons, this upcoming co-op game is the one that I really can't wait to see. The story revolves around two imprisoned criminals named Vincent and Leo who have to find a way to escape prison in order to find their families. A Way Out can only be played by two players in split-screen either locally or online.
Mount & Blade II: Bannerlord
Launch date: 2017
I've been waiting a long time for this, and it's finally happening: the sequel for the best medieval combat game I've played, Mount & Blade, is arriving this year with a somewhat similar gameplay style, but much improved graphics. The game features siege, infantry and mounted combat as well as tactics and RPG elements, so I'm sure I'll love it when it's officially launched.
We've already seen most of the most anticipated games of 2017, and some of them turned out to be really disappointing. Let's hope that the same thing doesn't happen with these promising E3 titles.