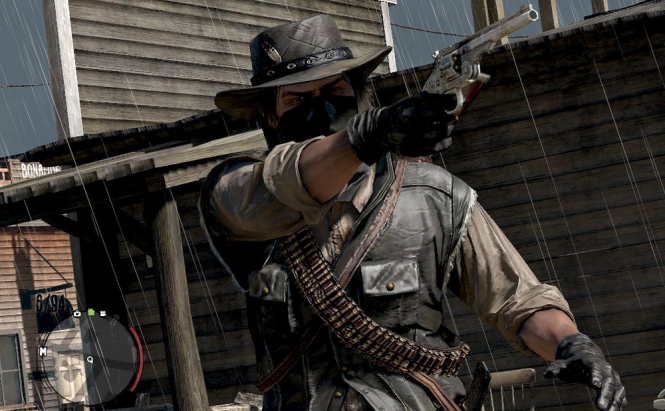 Most anticipated video games of 2017
Since we have to wait a little longer until VR games really kick in, we're going to have to keep playing on our Windows PCs. Fortunately, 2017 already seems to be a great year for gamers, with some really awesome titles scheduled to be released. So, without any further ado, here are the most anticipated video games of 2017. Just so you know, titles like Red Dead Redemption 2, The Last of US 2 or God of War aren't on this list because they probably won't be available on PC.
Mass Effect Andromeda
Mass Effect Andromeda
Mass Effect is one of my favorite game series, so I'm really excited to see Andromeda. Even though we will no longer be able to play as Commander Sheppard and our old companions will most likely be limited to cameo appearances, I really hope that the developers will come up with some really cool new characters and stories for this tactical shooter with very strong RPG adventure influences.
Launch Date: March 21, 2017
Sniper Elite 4
Sniper Elite 4
The next iteration of the Sniper Elite franchise will bring the players exactly what they asked for: a lot more x-ray kill cams that now even show melee and shrapnel kills, so make sure that your kids are old enough to play it. This third-person tactical shooter / stealth game will also offer much larger maps, so you have lots of room for trying different strategies or play around with the new and improved AI.
Launch Date: February 14, 2017

For Honor
For Honor
For Honor is an action-fighting game that has been eagerly anticipated by people all over the world. The game offers a very interesting combat system, epic campaigns and some action-packed PvP (player versus player) battles. If you ever wished to be able to fight like a samurai, a viking warrior or a knight, you should really get this game.
Launch Date: February 14, 2017
Prey
Prey
Prey is a must-play for all those who love first-person shooters. The 2017 iteration of this game was originally supposed to be a sequel of the 2006 title, but after quite a few bumps along the road, Bethesda has finally announced that the new game is going to be a re-imagining of the original. The RPG elements and strong narrative are some of Prey's main selling points.
Launch Date: May 5, 2017
Kingdom Come: Deliverance
Kingdom Come: Deliverance
Lastly, Kingdom Come: Deliverance is one of the most interesting games for those who enjoy open-world RPGs. The best way I can describe this game is: Skyrim without the fantasy elements and with far superior graphics. Unfortunately for some of you, there's only single-player action, so you won't be able to play it with your friends.
Launch Date: TBA 2017
Now that you've seen our picks for the most anticipated video games of 2017, you may also want to read: "Best FPS games that you can play on PC this year", "Best open-world games for PC in 2016" or "Best Episodic Games"