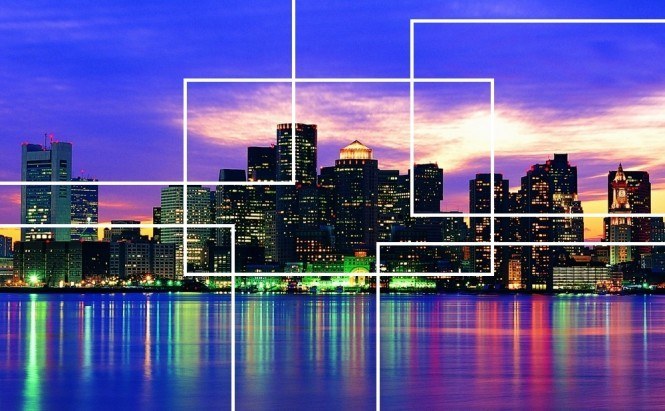 Make Up a Panorama
Portrait, macro, landscape - we take all kinds of photographs on vacations and at home parties. Most of the time we don't even think about what type of photographs we are taking, we just enjoy the process. Still, occasionally we want to make something fresh to really capture the moment, which is easy to do by means of making a panorama shot. Remember the last time you looked at a big panoramic photo? Wasn't it wonderful? Would you like to do something similar?
It is important to remember that stitching a series of photos into a panorama is a time-consuming and difficult process whose tediousness largely depends on your photography skills: whether you used a tripod, how big the overlapping areas on your shots are, etc. So if you are not a professional, you will hardly enjoy merging your photos into one. However, there are some applications that can do all this automatically, regardless of how good the original photos are. Let's have a look at couple of them.
PhotoStitcher
Image Crop in PhotoStitcher
This application has a very simple interface, with very few buttons, and it's very intuitive. To the point that it is impossible to do something wrong in it. It works automatically, you only have to load your pictures and press the Proceed button, everything else is done for you. Even though it is paid software, you can try it for free and decide whether you need the licensed copy. The price is actually quite reasonable.
ArcSoft Panorama Maker
Main Window of ArcSoft Panorama Maker
Your first impression about this one will likely be that it's quite complicated. It does look daunting, but you can actually find your way around very quickly. The strong aspect of the application is that it works under Windows and Mac, and that it offers extensive functionality. For example, you can not only make panoramas from photos, but also using video frames as still shots.
PTGui
PTGui Window
This one is the most complex of all: its interface is rich on buttons and tabs, providing access to the numerous options. It is a bit pricey, so it's probably aimed at professionals, rather than amateurs. The trial version provides a more or less complete picture of what the application can do, so it is easy to decide whether you need its unique feature of making spherical or cylindrical panoramas or not.
Microsoft Image Composite Editor
Microsoft Image Composite Editor Crop Tool
First of all, this one is free. It is also very simple as the stitching itself is fully automated. You only need to drop your pictures into the program's window. Microsoft's tool is very good for beginners or those who just need to have their panorama ready without any effort.
Of course these are not the only tools you can use for making panoramas, so if you know one that fits your needs better, let us all know in the comments below.
Picture credit: 200stran.