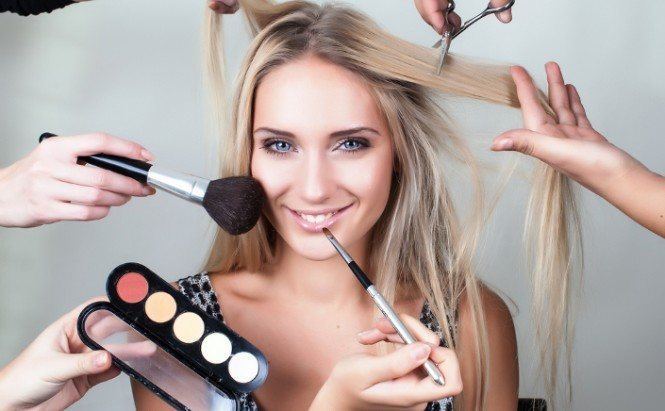 Looking for Perfect Makeup
Dear All, please glance back at the time when you were lovely seven-year-old kidlets. Did you mum have any lilac lipstick or bronze toner that you were really obsessed with? I freely confess that I used to borrow some mum's tubes to smear over my face and fancy that I had been no less than Miss Universe.
It's our second nature to wear makeup to get a healthy sense of self. If there's no one nearby to share savvy tricks how to properly apply makeup, luckily, there are multiple services and software solutions ready to come into play.
Try on a makeover
Nowadays, the Internet provides a number of online beauty services designed to offer you a virtual makeover in seconds. One of the bright instances you might take into account are Virtual MakeOver, Virtual Makeup Artist and Hollywood MakeOver. To be honest, the services work just the same: they let you try new makeup trends, change your hair color and even apply a style of your beloved celebrity.
To start your makeover, you should upload your photo. For better results, you're recommended to use high resolution, straight-on images with hair pulled back. Alternatively, the services allow for taking a picture or selecting a model with a similar face shape. As a next step, you try on a variety of cosmetic units like shadows, mascaras, concealers, lip glosses, etc. I really appreciate the idea to experiment with different colours of any product to choose the one and only that will suit you best.
Hollywood MakeOver
If you enjoy your new look, you can save, share with friends or even print it. Otherwise, just retrace or clear your makeover. One of the definite advantages is that the services are highly illustrative: they let you compare two looks Before and After and zoom the images. The tools are free of charge, however, some options like saving your makeover are available only for registered users.
Although the main concept is the same, these beauty guides slightly differ in some details. E.g. Virtual MakeOver allows changing hair length and haircut while Hollywood Makeover grants you the opportunity to apply different brows and contacts to your face. Moreover, this service lets you search cosmetics by brand. As for Virtual Makeup Artist, it enables you to try a wide range of makeup techniques.
Apply makeup to your photo
In case you encounter a stressful situation when you are not completely pleased with your image, there are a number of photo editors that will come in handy. For example, ArcSoft Perfect365 presents a feature-rich virtual makeover tool to enhance your look and hide flaws: it whitens your skin and makes you blush, enlarges and brightens your eyes, etc. More than that, you can enjoy your look as if you slimmed your face, made a lip tattoo or lifted cheeks.
ArcSoft Perfect365
If you are in need of a simple tool just to erase some blemishes, SoftSkin Photo Makeup will give you a lending hand. The program allows softening your skin, bleaching and adding some specific filters like Eye Pencil and Concealer Brush to fresh your look.
To sum it up, you see there is a vast range of virtual beauty guides ready to help you learn how to apply right makeup to your face and try on a new style. These are to save your time, nerves and money. However, the most beautiful people I've ever met are not the ones with a makeup of chic but the ones with a heart of gold.