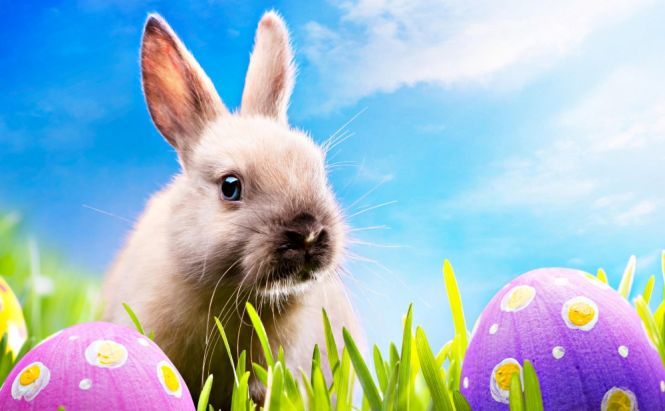 Easter Is Coming: Get the Right Mood
Easter is a joyful holiday with lots of fun for kids, a symbol of new beginnings which is associated with rabbits and bright eggs. If you spend a lot of time at your PC, you may want to decorate it too. There is no need to paint it into various colors with dye and brush: no matter how fun the process is, it may spoil the device.
The simplest way to add Easter spirit to your computer is to set up a screensaver. Your kids are sure to like this change. I would recommend the Easter Bunnies Screensaver and Easter Rabbits Screensaver as they are very adorable, colorful and show scenes of Easter preparations in the forest and rabbits' town.
Easter is a good time to relax, so when you need a break, you may play tiny games that will contribute to the overall holiday feel. If you enjoy action-like time killers, try out The Tooth Fairy Saves Easter. Even though it is created for kids, grown-ups may also have fun: it doesn't ask for any game mastery, so it is an easy way to free up your mind and enjoy some relaxing minutes. Those who prefer puzzles will like Easter Eggs. You have to combine eggs of the same color in lines to win more time and get the highest score. This game is pretty challenging as there are no hints to help you in a difficult situation. You can rely only upon your own brains.
Easter Egg Designer Painting Window
Egg coloring is an essential part of Easter celebration. The whole family can be involved into the process. Sometimes, you may need ornament ideas. Here Easter Egg Designer may serve a source of inspiration. In fact, this is a computer game, but many of the designs can be easily copied on real eggs even by children. Besides, it is very convenient for testing an ornament before actually coloring the eggs.
It is important to send your greetings to all the dearest people on the holiday, so it is impossible to bypass a program for greeting cards creation. Belltech Greeting Card Designer allows you to make any card you wish. With it you can bring any design you may desire to life. In case you prefer simpler tools, Easter EZ Cards may be the choice. In both cases you will have everything necessary to create a perfect Easter congratulation card for your relatives and friends who cannot celebrate the holiday with you and share the comfort of your home.
Let this Easter be happy and full of new beginnings!