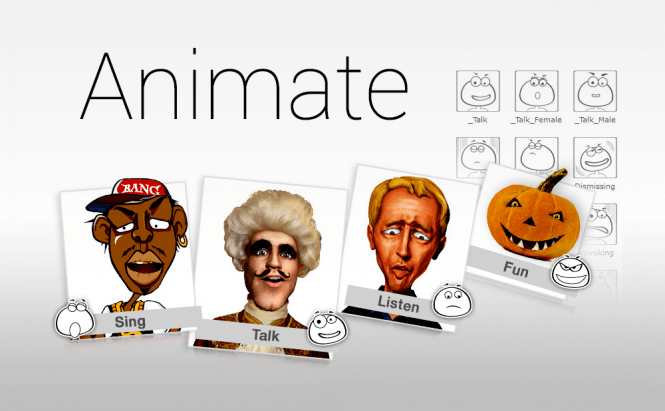 Have Fun with Animations
As people around us get more and more practical-minded, we try to compensate for that by getting them unusual presents for their birthdays and various holidays. Which is not an easy task to handle; and it's even more difficult if you are miles away and want to congratulate your dear ones in a creative way and with a bit of humor. This is where modern technologies come to the rescue.
Let's take for example CrazyTalk7 - it's one of those tools that help you create animated images in an easy way - and see what we can do to surprise our addressee with a virtual postcard.
Main Window
Disadvantages
It takes a while to get to know the program, as it's quite extensive, but when you do you really start to enjoy the whole process. Also, the application requires a good video card, and without one you won't be able to see any animations, not even pre-made ones; so if you want to work with this tool, get ready to throw some cash at upgrades for your PC.
Advantages
The tool is actually quite easy to handle and well organized, once you get past the initial confusion. The program gives you tips for every step of the process, so you always know where to look if your forget something. Another strong point is the interface: you have everything laid out before you, buttons for each and every feature, and those are easy to understand. And apart from requiring a good video card, the application is really not that demanding; it even works under Windows XP, which is almost 12 years old.
Face Fitting Editor
Impressions
Having toyed with the application for a couple of days, I'd like to share my impressions with you. The lasting impression is that it's actually fun: it is very engaging to take a picture, play with it for a while, and see how it starts moving and comes to life. And the best part is that they're interactive, so they can even keep your kid occupied for some time.
All in all, it is a nice application that can stir up your imagination or will at least give you a couple of hours of fun. So if you know any other applications of the kind, please share your experience so that everyone could enjoy them.