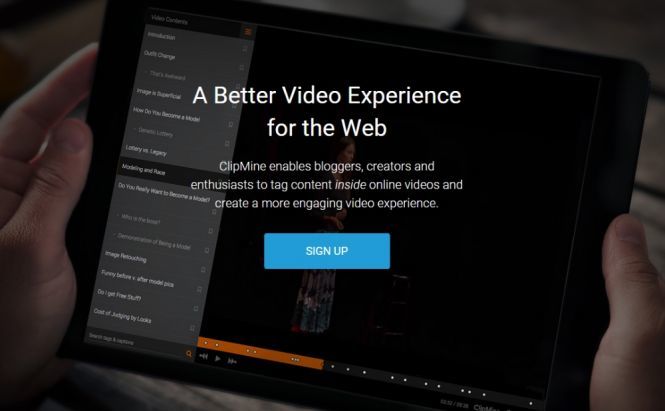 Convenient In-Video Navigation with ClipMine
Sometimes, we watch a video to find a particular scene or quote. This simple desire may turn out to be an unbearable task, especially when the file is 30 or more minutes long and you do not remember where the phrase that you need can be found exactly.
ClipMine Inc. offers a solution to this problem. Now bloggers, creators, or just enthusiasts can tag content inside online videos and create a different experience: a tagged video gets contents that you can easily navigate through, it may even have captions. The navigation precision depends on how well the video was tagged and annotated.
ClipMine Inc. hasn't build their own player, it is more like an add-on for already existing online players that works on top of them. The company has also created a plugin that adds ClipMine to any YouTube video you come across.
The first annotations were created by the editorial team, now anyone can contribute to make videos convenient. It is interesting that for popular videos there exists tags and annotations approval process to eliminate trolls. The developers hope to build up a community of annotators with time.
Join in and help make online videos handy.