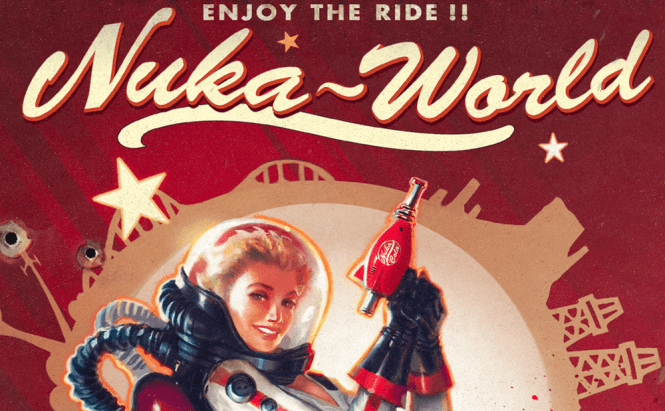 Check out "Nuka-World", the last DLC for Fallout 4
The upcoming DLC for Fallout 4 is almost here and Bethesda decided to let us see how it's going to look like in a brand new official trailer. Nuka-World will be the sixth and final expansion to the game and is set to arrive on August 30th for PC, PlayStation 4 and Xbox One. The add-on is included in the Fallout 4 Season Pass, but you can also purchase it separately for $20. As far as I'm concerned, I can't wait to check out the new content that the DLC brings.
Mainly, Nuka-World will add a new territory to the original map: a huge amusement park with many rides, skill games and attractions. Of course, things aren't just fun and games (pun intended) and you're going to need to clean the area of super mutants, raiders, ghouls and radiated beasts, but once you do, you will be able to set up a new colony and adorn it with a bunch of park-theme related buildings and decorations. Additionally, you can play carnival-like games such as Whack-a-Mole or Skeeball, test your skills in shooting galleries ride on the roller coasters and perform other amusement park activities. Lastly, the expansion also brings new weapons, monsters, factions and, of course, new quests.
If you're someone who enjoys playing Fallout 4, you might also want to read some of our previous stories about the game like: "Things to know about Fallout 4", "Top 10 Fallout 4 mods for PC... so far" or "Best RPGs of 2015".