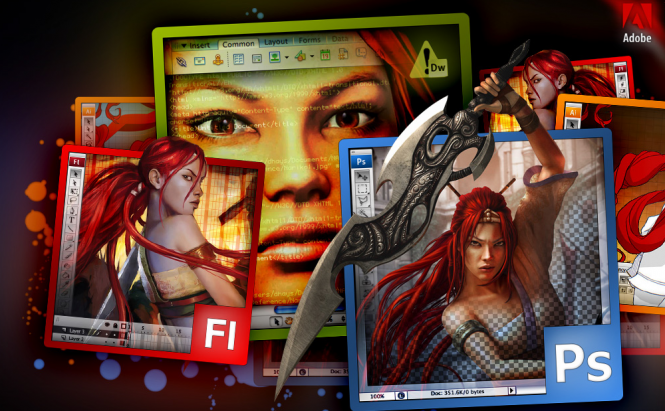 Adobe officially retires its Creative Suite
According to an announcement from Adobe, the company has officially retired its Creative Suite. Furthermore, it seems that the product was no longer available for purchasing since January 9th. Since Adobe had stopped updating the suite for the past four years, this was the next logical step, but unfortunately for some, it means that from now on everyone is going to have to use Adobe's Creative Cloud to get their favorite tools and pay for them using a subscription-based system.
For those of you who aren't familiar with the topic, launched in 2003, Adobe's Creative Suite was a collection of applications containing tools like Photoshop, InDesign, Illustrator, Acrobat, etc. In 2012, Adobe came up with its Creative Cloud suite, a somewhat similar bundle, but one that worked on a subscription basis instead of a one-time payment deal. Even though the company stopped supporting and updating the Creative Suite, some customers still preferred purchasing outdated versions of the applications instead of monthly payments, but that's no longer an option. In case you're curious about how much the Creative Cloud costs, it's $50 per month for all the programs in the bundle and $30 more if you also want access to Adobe Stock. However, there are also cheaper options such as a $10 per month plan for just Photoshop and Lightroom.
If you're someone who relies on Adobe's products you may also want to read: "New security updates for Adobe's top apps" or "10 Incredible Plug-ins to Enhance Your Photoshop Experience".