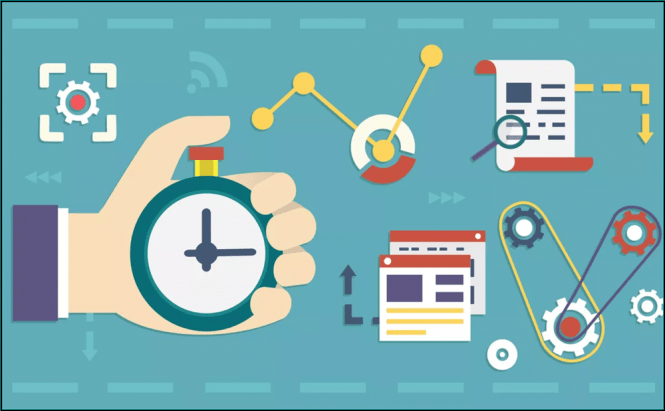 Best Productivity Apps for Desktop in 2018
When it comes to productivity software everyone has heard about applications like Microsoft Office or G Suite, but they're not the only ones. Actually, there are quite a lot of other tools that aren't as popular, but that can be invaluable in the various aspects of your day to day work. This is why we've decided to compile a list with some of the best productivity tools in 2018 that you may not have heard about yet. All the tools included in this article work on Windows 10.
Evernote
Evernote
Probably the best note-taking application currently on the market, Evernote helps you easily jot down anything and organize your thoughts. What's cool about it is that you can add absolutely anything to your notes including videos, images, web pages, text clippings, etc. Additionally, the tool automatically syncs your notes across all your devices so that any item created on your desktop can be seen on your mobile and vice-versa. Lastly, if you choose one of the premium plans, you can also make use of Evernote's excellent collaboration features.
Foxit
Foxit
Pretty much every business requires a PDF reader or editor and Foxit offers a great solution to that. The Foxit Reader has all the features that you get from paid software of the same kind, but can be used without paying a single cent. The tool also supports e-books and includes annotation capabilities. Moreover, if you choose to pay to unlock Foxit's core features, you will also be able to edit and sign your PDFs. I should also mention that a monthly subscription costs about half the price Adobe asks for Acrobat DC.
Todoist
Todoist
In my experience, Todoist is one of the best tools to help you keep track of all your tasks. You can plan your projects and organize the steps that you need to take into a hierarchy, see all the things that you have to do at a glance and check off the tasks that you've completed. The application also includes a Todoist Karma score, which helps you determine if you've been more productive than yesterday and keeps you motivated. Finally, the collaboration options that you get are even better than the ones offered by Evernote.
Grammarly
Grammarly
If you value proper spelling, then Grammarly is definitely worth checking out. Being one of the best spellcheckers on the market, it can help you avoid some embarrassing situations by proofreading your texts. The tool will show you which words you've misspelled, the mistakes that you've made regarding verb tenses as well as missing punctuation marks. Additionally, Grammarly can also tell you when your writing is too repetitive and help you find synonyms for your words.
RescueTime
RescueTime
Lastly, RescueTime is a tool that will help you measure your productivity as well as keep track of the time you've spent working on each task. The application monitors your activity quantifying time spent in each running application or on the visited website. Additionally, it also tracks your key metrics, creates graphs that show how productive you've been each day and lets you set goals. If you unlock its paid features, RescueTime is also able to block distracting websites or alert you when you've spent a specified amount of time procrastinating.
There you have it friends, these are some of the best-underrated productivity tools for Windows desktops in 2018. However, since everyone is different, these tools may not be equally effective for everyone. If you have a younger team or one that lacks motivation, you might be better off utilizing some productivity applications that also include game mechanics. After all, having a healthy work environment is beneficial for the entire business, no matter how you get there.