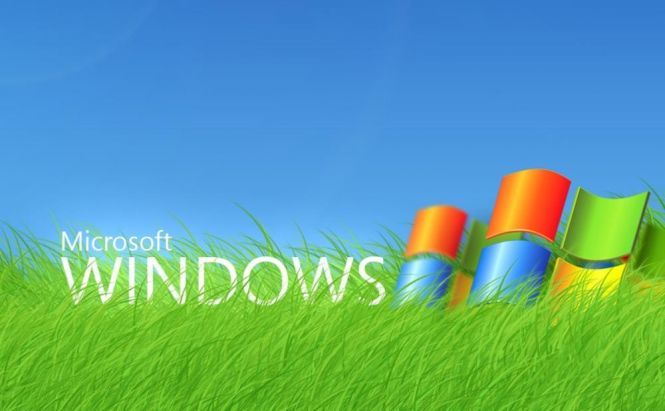 The Hottest Windows Tools One Can't Do Without
A lot of programs can be found to enrich your Windows experience. Our previous posts, which enumerated interesting tools for Windows XP, Windows 7, Windows 8, and some universal ones, are the proof of that. This time the programs, which have not been payed attention to earlier, are in focus.
System Recovery Options
System Recovery Options are the tools provided by Microsoft to help you restore the operating system after a crash. This software is provided by default with your ready-to-work PC or on the Windows OS disk.
In fact this is a set of several programs that allow for your computer's reincarnation from a serious system error. With it you can fix start-up problems, restore OS to an earlier state, before the crucial changes have been made, check memory hardware errors, and use an earlier created system image to recover Windows.
These Options work quite nicely, letting you to avoid 3rd party software for system restoration, but are recommended to be used by an experienced user.
System Recovery Options Window
RAMRush
A novice user may underestimate the importance of having a lot of free RAM space available. This memory gets filled while your PC is working: the more littered it gets, the slower your computer works. So, periodic cleaning of RAM is recommended.
An intresting variant for the mentioned task is RAMRush. This is a freeware utility which supports physical memory defragmentation, memory leaks removing, CPU and RAM data usages display, automatic optimization and quiet tray mode among other functions. It is lightweight and easy to handle. It deserves to be undergo a test run.
RAMRush Main Window Navigation Guide
TeamViewer
TeamViewer allows you to access a PC remotely from another computer or a portable device, as it has Android, iOS and Windows Phone versions. It is very easy to operate and quite helpful. The only conditions to be met are: the application being installed on both devices, a working target computer, and an available Internet connection. The only inconvenience, that might be met here exists for the pair mobile device + computer, lies in the smartphone screen size – everything will be extremely small on it.
TeamViewer Start Screen
MagicDisc
CD and DVD disks are subject to scratches and physical damage, being rather fragile. Virtual disk images are more convenient in these terms. MagicDisc is a free utility that was created to help you make ISO image files from disks and to run those at any time by creating virtual drives. It can be handy if you want to have your original CD in perfect condition for a long time. Besides, learning to use it won't take a lot of time.
MagicDisk ISO Making Window
Windows Grep
Windows Grep is a tool to search file contents for text strings you specify. It displays the results, allowing to perform additional actions with the found files – like viewing, editing or replacing the found text strings with new ones. The user can save complex search criteria for later usage, limit the file search upon the size, to eliminate or include binary files, look in ZIP files. All-in-all, it is easy to set and use.
Windows Grep Search Results
IrfanView
IrfanView is a feature-rich graphic viewer that can boast of enormous number of features, some of which are not usually found in a tool of this kind. The good examples here would be: an in-built converter, multimedia player, paint and email options, simple graphic editing possibilities, screen capture, slideshow, and hot-key support. It can substitute a dozen of tools, if you are not in a need of professional photo editing capabilities and enjoy having everything at hand in one place.
IrfanView Slideshow Settings
Foxit Reader
PDFs are useful, when you need to create a document that would be accessible for reading in any operating system. There are many tools for reading and editing PDF files, but Foxit Reader stands out a bit. This is a modern tool via which you can share your file directly on social networks, to Evernote or in an email just the moment it was created. Besides, it can read your PDF file for you, integrate a video or image file into the document, scan documents to PDFs, create and manage stamps and comments. It is pretty handy for filling forms and protecting created files. Well, it is a must-have in a collection of freeware applications for home computer.
Foxit Reader PDF Creation Window
RealPlayer
RealPlayer is a well-thought-through media player which now has a cloud version. This edition makes videos available on every of your devices, makes it possible to share videos privately, back them up, convert and trim chosen files (including audio ones), and burn CDs. It works with FLV, AVI, WMV, WMA, MP3, MP4, AAC, 3GP, RealMedia and some other files. Nevertheless, the familiar non-cloud version is still available.
RealPlayer Private Mode Window
7-Zip
7-Zip is a high compression ratio archiver to deal with ZIP and some other files. This tool can be used to manage files, it won't be as convenient as Total Commander, but quite useful. It is believed that 7-Zip can't deal with RAR files, this is a misbelief. It can't pack them, but it can extract them. It works quick and sound.
7-Zip File Manager Window
LibreOffice
LibreOffice is a pack of tools for document creation and editing. Microsoft Office fans may find it not very convenient in use, as it has its own peculiarities, and being similar to MS Office is still different. You can edit plain document files, tables and make presentations, which can be saved to various formats. This set of editors seems to be a good free alternative to commercial programs of the kind.
LibreOffice Main Menu
Hopefully these tools will enrich your Windows experience and will help you work faster and more effectively.