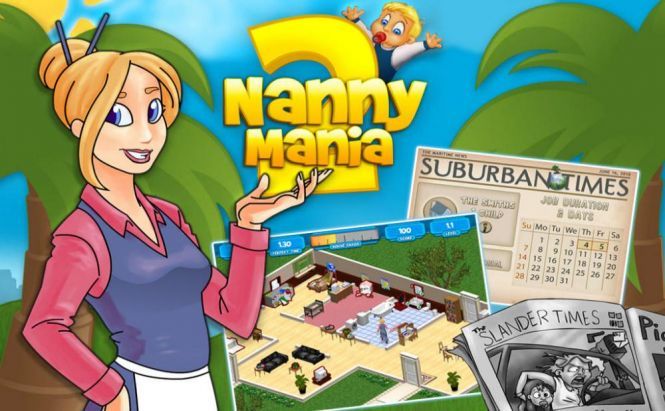 Fill in Time with Best Time Management Games
Found yourself bored off you rocker and have some minutes to fill in? Among the ways to spend these random idle moments are indeed casual games with their simplified control approach and easy-to-pick-up gameplay. Today we're going to throw light on some excellent games of a casual video game genre where you're to allocate your time for various goals to maximum efficiency.
Farm Frenzy
One of those Facebook users polluting news feeds with Farmville updates? Then, you're most likely to know this farm administration series of casual games. Farm Frenzy features a fast-paced management simulator that will take you on a trip to the good old days living on a farm, tending cows in the fields, and gathering eggs. In this entertaining point-and-click arcade game, you learn how to run a farm with a bit of a business twist – you buy livestock, feed and protect them from obtrusive predators, so they'll be healthy and produce goods you send to town for sale. The series comprises 11 games among which are Farm Frenzy 2: Pizza Party!, Farm Frenzy 3: American Pie, Farm Frenzy 3: Russian Roulette, Farm Frenzy 3: Madagascar, and Farm Frenzy 3: Ice Age.
Cake Shop
Another time-management series that in turn lets you increase you mastery at running a bakery. Being a decent game on its own, Cake Shop focuses on rather streamlined gameplay where you are treating your customers to delicious cakes of different layers and with various fillings. The game starts off with introducing the protagonist, Emily, who gets a position as a Café Manager and now does the best to expand the business and boost the cafe's rank. Serving your customers faster raises the management skills allowing you to spend your profits on better equipment and even a new home for Emily. What is more, unlike other games of this genre, Cake Shop implies some additional concepts, as for instance the influence of the main character mood on the customers patience level.
Nanny Mania
With the look and feel of the Sims franchise, Nanny Mania gives you a glimpse into the life of luxury where all the chores most of us have to do on a daily basis are the burden of a hard-working nanny. In the game, you fill the nanny's shoes who is in charge of running a household, so your aim is to clean the house the alloted time runs out. For now, the Nanny Mania series consists of two parts: in the first edition the nanny is hired to help out Mayor Whitby and his family, while in Nanny Mania 2 the action comes in the house of a prominent Hollywood couple.
Sally's Studio
Like in Cake Shop, the goal of Sally's Studio is to please as many customers as possible, so they leave bigger tips and you get more profits. The story of the game follows a young girl Sally that travels around the world serving clients of her studios and keeping them energized and refreshed. Throughout the game you are to open up all the studios all over the globe that will be shown from the very start of Sally's Studio, which allows you to get at least an approximate picture how long it is going to take to accomplish the missions. More than that, your character will meet all kinds of customers in her studios with different patience levels, so not to come to nought you should pay attention to their needs that are indicated by the balloons over their heads.