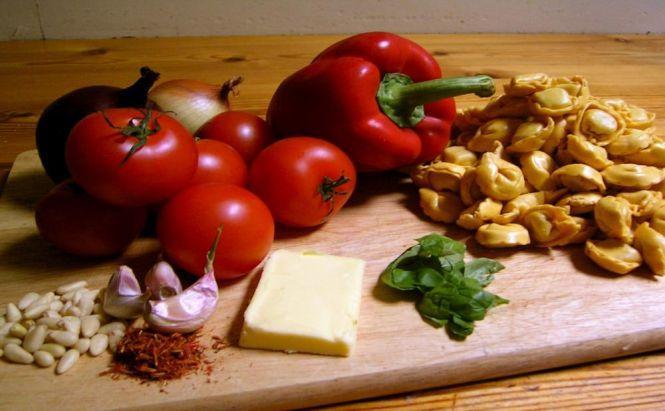 Yummy Kitchen: Keep Recipes Well Organized
They say the way to a man's heart is through his stomach. Perhaps, you know this ambiguous statement. Sure, it is not pure fiction and even in the 21st digital century, this common truth still makes sense. In any case, it's of crucial importance to be able to cook tasty and healthy food that will certainly be a pleasure to your better half.
Almost every one has a speciality what to be proud of: e.g. some people are eminent experts in an omelet,whereas others boast about their roast beef. You can add just a pitch of some spice to utterly change a flavor of the dish. Human memory may betray you so it's always nice to keep your recipes well organized within easy reach of your hand. Luckily, there are special software solutions for you to view and enrich your recipe database. Here goes a list of three digital cookbooks for your PC.
Easy Recipe Deluxe
With this program, you have access to a number of mouth-watering recipes. The software features a powerful search engine to get recipes according to various criteria: Category (Breakfast, Side Dishes, Soups, etc.), Main ingredients (Beef, Flour, Strawberry), Cuisine Style (Chinese,Italian, Russian, etc) or in an the alphabetical order. I really appreciate that the tool allows using various cookbooks to copy, export and import recipes from different resources.
Easy Recipe Deluxe
Easy Recipe Deluxe also lets you edit any recipe and adapt it to your taste. Furthermore, you can have great fun concocting your own dish here. For every ingredient, you specify its amount and measure and add a pic or a preparation comment to complete your recipe, as well. Then the program automatically estimates the product's nutrition value so you always know how many calories and dietary elements you are going to eat. You won't ignore other useful options: namely, the software enables you to plan your meal for various occasions and manage your shopping list.
Therefore, you see this feature-rich program definitely deserves your attention at least for its trial period. But after 30 days, you will have to pay $35 for further use.
Recipe Calc
The overriding aim of Recipe Calc is to calculate a nutritional value of your meal. In comparison to Easy Recipe Deluxe, this tool doesn't provide you with a collection of ready recipes. It enables you to add a new recipe and directions for preparations, choose ingredients, its quantity and a number of servings. Then the program analyzes your recipe and counts calories, fat, cholesterol, protein, and so on. I like the Tips of the Day that the program suggests at every Startup.
Recipe Calc
Recipe Calc will meet the needs of people interested in a healthy way of life, not in recipes. For 20 days, you will be able to employ the program free of charge but then you should pay $24 to use its not too extensive list of features.
Dannon Recipe Box
Dannon Recipe Box allows viewing a number of dishes included in the program and adding your own recipes to your taste. It should be noted that it can take time for the software to download recipes from The Dannon Kitchen. Within the application, you can easily sort out recipes by Season, Course, Preparation Method, etc. To apply a new recipe, you need just to insert its ingredients, directions and photo. The program's stylish interface has won my heart. It's highly demonstrative and looks quite neat.
Dannon Recipe Box
I'm afraid the Recipe Box can be hardly praised for anything, except its pretty interface since occasionally the program fails to download a recipe and provides ads of Dannon products. But it's completely free to use so it's up to you to decide if the cookbook is worth a try.
To sum up, you see there are plenty of ways to keep your recipes well organized. However, to make your dish delicious, there's no matter what recipe you follow if you use fresh products and put your heart into the process. Enjoy your meal!