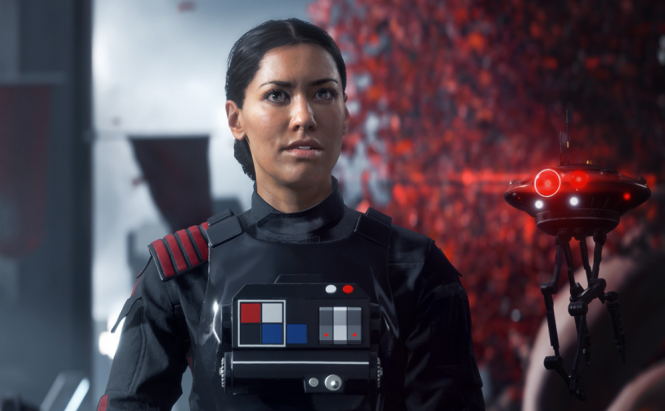 'Star Wars: Battlefront II' will be launched on November 17
I've got some good news for the Star Wars: Battlefront fans. During this weekend's Star Wars Celebration, Electronic Arts has officially announced that the game's sequel will be launched this fall, on November 17. Star Wars: Battlefront II will be available for Windows PC, Xbox One and Play Station 4. Unlike the previous game, it will not feature a season pass, which is quite surprising, but EA stated that it doesn't want to divide the player base.
As far as the single player campaign goes, it will take place in the space of time between Return of the Jedi and The Force Awakens. The player will control a brand new character called Iden Versio, who is the leader of the Imperial Inferno Squad. However, as far as I understand, over the course of the campaign you will also be able to play with a couple of more iconic characters such as Luke Skywalker or Kylo Ren. In the multiplayer mode, you will get to enjoy maps of up to 40 players and characters from all three Star Wars eras. So far, three maps have been confirmed: Mos Eisley, Starkiller Base and Yavin 4 as well as several characters such as Yoda, Luke Skywalker, Darth Maul, Kylo Ren, etc. As one last bit of information, the sequel will also let you fly the Millennium Falcon.
EA stated that those who preorder Star Wars: Battlefront II will get the "exclusive Kylo Ren- and Rey-themed looks". If you're a fan of the universe and you enjoy shooters, then you'll surely like Battlefront as it's one of the biggest Star Wars milestones in gaming.