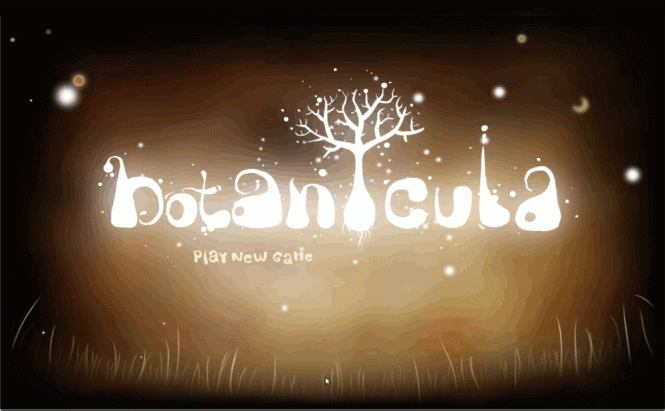 Botanicula
An ordinary day, your home is growing, you are asleep, and suddenly you have a vision that wakes you up: a seed shows up asking for help – this is how Botanicula starts, a game set in a strange world with unusual creatures.
Botanicula is a point-and-click exploration game created by Jára Plachý and Amanita Design Studio, which went live on Steam just a few days ago. It's a story about five friends – tiny tree creatures who set out to save the last seed of their home tree, which is infested by parasites.
What Level Am I Playing Now?
This question turns out to be rather difficult to answer in plain numbers. The game lets us plunge into the weird atmosphere of a tree that just lives: everyone is doing something (eating, sitting, swimming). If you click on creatures, you can see them act, or sometimes you get an object you need later on in your quest.
Botanicula: Penguins Can Fly!
So, there are no distinct levels, you gradually move from one story piece to another, thus getting fully involved into the tree world. However, the difference between levels is noticeable as with every move your journey becomes more and more difficult. The space you need to explore and search for things also grows. In addition, the interiors of visited rooms may change (though not always for some purpose, sometimes this happens just for your amusement), so most rooms are worth visiting twice so that you could activate the objects you have already dealt with (or for the sole reason of seeing penguins fly).
A Mazed World
Each level has its own structure and multiple zones, which makes it difficult not to get lost in those maze-like areas. However, your adventure remains mapless no longer than the first couple of levels, whose structure is pretty straightforward. Then you find a leaf that changes in type and shape depending on the zone you're in. This leaf plays the role of a map. As it's usually the case, you do not get the whole map opened when you enter a new level, you have to explore the level and open it gradually.
Botanicula: The Map
In case you've got an insatiable urge for mazes, the game can be made even more challenging: just do not use the map at all, rely on your memory. Try and you will see how confusing the corridor twisting can be.
The Brave Five and The Ones They Meet
As I mentioned a little earlier, you follow the journey of five tree friends. These creatures look somewhat strange, but are more or less recognizable: a mushroom, a twig, etc. Each of the five has a talent: they can fly, jump, grow, shine, run, and hit. These abilities come in very handy when you get to the game's funny puzzles.
Botanicula: What is inside the bird?
The game shouldn't be played in a hurry: enjoy the sounds of the forest, listen to the unique voices of its creatures. Some puzzles also take a while as you have to choose the right character to make it through or understand the given hint. But don't look for a help button: I did and couldn't find any, it's all up to your brains.
The main heroes are not the most impressive characters in the game. The creatures they come across often turn out to be incredibly bizarre, but that is why Botanicula is different. These creatures are added to a library made of 'living' pictures: each character you meet is memorized along with whatever it was doing when you first spotted it.
Botanicula: The Card Library
What's That Sound?
The start-up music is rather mystic, preparing you for a genuinely strange adventure. The original soundtrack and sound effects are done by DVA (a Czech alternative band). To my mind, they've done a great job. Within the game, melodies are formed out of sounds that at first seem completely incompatible (buzzes, whistles, chirps, etc.). There are also plenty of creatures with individual vocals and rhythms: for example, you come across a frog choir and meet a band of two larvae. The latter play a variety of instruments which can be controlled (turned on and off).
During the exploration you can enjoy the sounds of the forest that fill the air around the tree; while underwater, you also hear exactly what should be heard in such environment (like water swirling); and if you get into a cave, be sure that you will have no doubt about you location audio-wise.
Botanicula: So Many Pipes…
Moreover, while there are many symbols, sounds, and pictures in the game, there are no written or spoken words. You get explanations through pictures and videos. Expect the creature sounds to surprise you and make you laugh, you will no doubt enjoy them. Curiously, music can give hints too, and some puzzles are solved entirely through music.
So if you want to enjoy the game, remember: be attentive, listen to the sounds, and expect some tricks from the developers in this strange world. Most importantly, however, have fun!