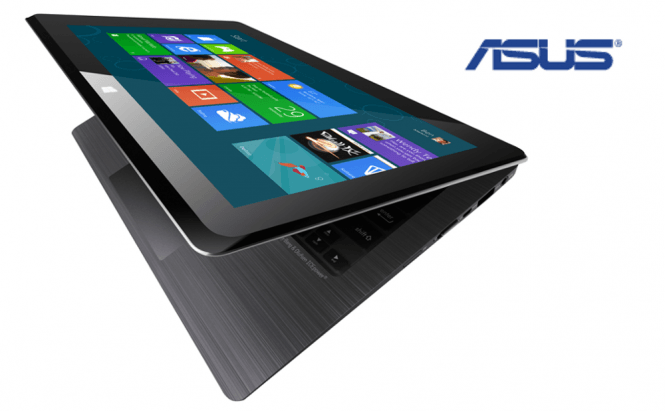 The Taichi from Asus
Still can't decide between a notebook and a tablet? How about get them both in one sleek device. Asus announced a new hybrid notebook at Computex in Taipei. It isn't the first hybrid device that was presented to the public, but it is the first device with double-sided IPS screens and it is called The Taichi.
This year's trend is going to be mobility of your computing devices, as evident by the growing number of ultrabooks and tablets presented at the expo. And we will continue seeing something interesting and unusual show up here and there at the expo and throughout the year, but this device is the first such occurrence this summer.
Inside the device you will find Intel Core i7 (Ivy Bridge) processor with 4GB DDR3 memory, solid state hard drives, dual-band 802.11 b/g/n Wi-Fi and, of course, front and rear facing cameras. When the lid is up, the device looks and acts like a regular laptop with a convenient full-size QWERTY keyboard but when you close the lid, the second IPS display will be revealed with multi-touch support. You will be safe to assume that this will not spare your battery, but it is quite awesome to have a tablet powered by Intel's Ivy Bridge processor, isn't it? The device will be available in two sizes with 11.6-inch and 13.3-inch screens. There is no word on the price or the availability date, but we hope it is going to be as soon as Windows 8 is released.
With Intel behind the ultrabook push you will see more and more interesting devices announced and showing up on shelves before Christmas. On Tuesday, the company announced agreements with Wintek, TPK, HannsTouch, and Cando to guarantee the supply of touch-screen displays for the next 12 months. Intel is making everything possible for a steady demand for its new generation processors in the category of laptops that it made up. "We're betting so big on touch that we have invested in ensuring that the touch capacity is in place to support what we think is going to be tremendous demand for ultrabook convertibles," Tom Kilroy, Intel's marketing chief, said in an interview with CNET. With Windows 8 being very touch-friendly operating system, Intel knows there will be a high demand for its x86 processors but it will only work if all other components are available to complete the device, hence the agreements with touch-panel manufactures. So expect a lot more touch-screen devices this year than any previous year.