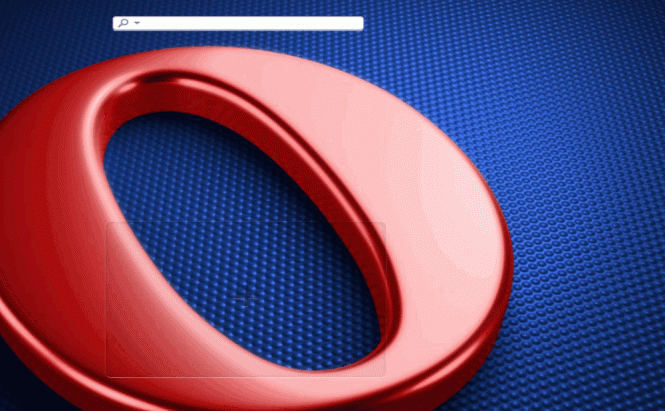 Hardware-Сooperative Opera 12
There's good news waiting for Opera fans to find them out. The newest 12 version has come to life being faster than before and bringing several significant features and changes. The major ones to mention are: WebGL, support for new Web standards (like WebRTC and others), and discontinuation of Opera Unite, Opera Widgets, and Voice.
User-Oriented Features
Let's have a closer look at some of those. The first one to come to the stage is WebGL. Driven by the desire to bring the first true hardware-accelerated browser (which would use the graphics processor to speed up not only pages, but the user interface of the browser as well) to the market, Opera developers have decided to let users of the version 12 opt-in to WebGL and hardware acceleration.
How do you actually enable this feature? First, open your Opera browser and enter opera:config#UserPrefs in the address bar; then search for EnableWebGL and EnableHardwareAcceleration and set them to 1. Save the changes and restart Opera. This will speed up your Internet surfing.
Opera: Enabling WebGL and Hardware Acceleration
Probably the most remarkable change that the users will definitely notice is discontinued Opera Unite and Opera Widgets. By default, in Opera 12, they are only removed for new users, but they are expected to be completely removed before the end of this year. The Opera team expects Extensions to take their place: the platform was built for Opera 11 and was a success. Thus the decision was done to promote the more viable platform.
Opera: Extensions
The new Opera has also become more stable, making plug-ins run separately from the browser, thus not provoking it to crash if a plug-in does. Moreover, it is easier to see privacy and security settings on websites: their color-coded badges are shown directly in the address bar.
The ability of Opera 12 to operate with your camera is worth mentioning too, as it allows your favorite sites to use your computer's webcam to take photos. So you don't need to search for a photo for a new profile on your computer: you can just set a new picture directly from the camera.
A Couple of Modifications for Professionals
Another modification applies to Web developers more than users. We now have support for new Web standards: WebRTC, CSS3 Animations and Transitions, Do-Not-Track, and some other ones. This is done to provide richer functionality to Web developers, who can find the complete list of new standards on the official site.
Make it Unique
The last thing to mention about new Opera is the browser personalization. It is now done in a very easy way: you just choose a new theme. The changes apply immediately and no restart of the browser is required. The developers provide a wide choice of new themes, some of which are really funny, like the one shown below.
Opera: A Monster Theme
All in all, Opera Software have done a great job making their browser faster. Being an Opera fan, I enjoyed the changes, though I will hardly use all of them (seriously, what would I do with the right-to-left scripts support?).