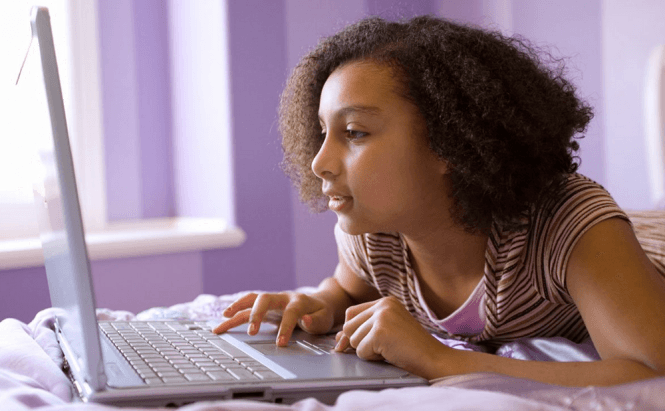 All you need to know about child user accounts on Windows 10
Every parent parent knows that the Internet can be a dangerous place both for their children's innocence and their mental and physical well-being. Furthermore, there are many times when the roles are reversed, and your kid turns out to be a danger to your PC by deleting or moving important system files. What you may not know is that Microsoft gives you the possibility to create a child user account for Windows 10. Here's all you need to know about this feature.
What's a Windows 10 child account?
Windows 10 Account Settings
A Windows 10 child account allows the parent to establish limitations on the activities that kids can perform on the PC. As a parent, you can decide how much time your child is allowed to spend on the PC, the websites that are accessible and the applications or games that are allowed. Of course, these rules won't be set in stone, so if a new game comes up, or if your children need to access new websites for schoolwork, they can ask for the adult's permission, and if it's granted, the rules will be updated.
Additionally, child accounts can be monitored, and the parents can receive reports about the amount of time the kid spends on the computer, the websites that were visited or the applications that were launched. In case you're really interested in keeping an eye on your children, you can also check their search queries on popular search engines like Google, Yahoo or Bing. Lastly, as a parent, you can also see the purchases that your kids made from the Windows and Xbox stores and add more money to their Windows account.
There's one thing that I should warn you about: you will need a valid credit сard with at least 50 cents on it to be able to set up a child account. Microsoft is required by law to ensure that those who use parental controls are adults, and the only way the IT giant can do that is by asking for a card number. The company will also take 50 cents from your account and then donate them to charity. (It's not a fee as much a symbol to make sure that your card is actually valid).
How to set up a child account?
Setting up a child account on Windows 10 is quite easy, although it may seem a bit long: click on the Start Menu, then choose Settings and in the new window that pops up select the Accounts option. Now, go to "Family and other users" and click the big plus marked as "Add a family member". Once that's done, you will be able to select the "Add a child" option and either use an email account that they already have or create a new one for them.
Next, Microsoft will ask you if your child should have access to the Internet (in case you choose yes, you will be able to decide which websites the kid can and cannot access), then ask to send promotional offers to that account. The following step is to confirm that you are and adult and have administrator privileges with the Windows admin password by giving Microsoft your credit card information and paying 50 cents. After confirming the transaction, Windows 10 will create the respective account that your kid can use. What's really cool is that if your children misbehave and lose computer privileges, you simply click the Block button, and Windows won't let them log-in.
How to set up limitations?
In order to set up the limitations that you want, you will first need to login with your account on Microsoft's website, go to the Family options and select the child account that you want to work with. Now:
To set up a time limit, you will need to go to the "Screen Time" option and use the switch to enable the "Set limits for when my child can use devices" setting. Once that's done, you can select the time interval when your kid can access the PC - for example between 4 and 7 PM - or the maximum amount of time per day that the child can spend in front of the computer.
To restrict access to websites that can be visited, go to the "Web Browsing" category and enable the "Block inappropriate websites" setting. This will restrict access to adult content and enable the Safe search option in the most popular search engines. Additionally, you can enable the "Only see websites on the allowed list" and block the entire Internet except the websites that you approve of.
If you want to stop your kid from accessing specific games, applications or media files, you will need to go to the "Apps, games & media" section and turn the "Block inappropriate apps and games" switch to On. Now, navigate to "Limit apps and games" and select the age-appropriate content for your child.
How to see your kid's activity?
As I previously stated, parents also have the option to monitor the PC activities and purchases of their kids. To turn this feature on, all you have to do is login using your Microsoft account and the embedded URL from the "How to set up limitations chapter", select the child that you want to monitor, then enable the Activity reporting feature, and you will receive weekly emails giving you all the information that you require.
In case you're interested in more Windows 10 related topics, you might want to check out some of our previous stories such as: "How to enable Cortana, no matter which country you're in", "Top 10 themes for Windows 10" or "How to a create a USB recovery drive for Windows 10".