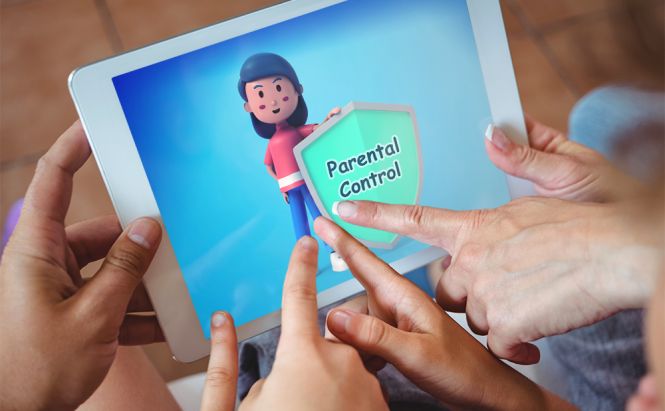 5 Best parental control software in 2022
The use of the Internet can be both useful and harmful. The Internet provides a ton of resources for education and entertainment for your kids, but there is also inappropriate content that should be kept away from your children. Furthermore, it is important to monitor the amount of time your children spend engaging with screens. We've wrapped up 5 best parental control software solutions that can help you keep your kids safe online.
Qustodio
Highlight features
Great dashboard and reporting
Cross-platform support
Time restrictions
Cons
Lacks social media tracking in the free version
Qustodio
Qustodio provides a comprehensive set of tools for parental control. The solution is available for popular devices and operating systems, including Windows, Android, Mac, iOS and even Kindle and Nook. Qustodio has a free version that will allow parents to set schedules and rules for using the Internet and block different types of inappropriate content, including sexually explicit content. The paid version offers advanced features such as SMS monitoring, app management, and social media management and starts at $55 for 5 devices.
Net Nanny
Highlight features
Restricts screen time
Blocks apps
Shows logs
Cons
Limited preset web filters
Net Nanny
Net Nanny is a paid program, but it is worth it. The software covers all of a child's devices and Internet activities. Besides Internet filters, the solution comes with tools for blocking apps and managing screen time. You can block certain websites and receive reports and logs about activities on particular devices. The software blocks adult sites and provides the option to know where your kids are by turning on the location tracking. Moreover, you can tether your child's device for only a few limited hours. On the downside, Net Nanny lacks social media monitoring options. The software's paid plans start at $39.99 per year.
Kaspersky Safe Kids
Highlight features
Unlimited devices
Multiple web filters
Alert system
Cons
Filters work only with certain browsers
Kaspersky Safe Kids
Kaspersky Safe Kids is a parental control program that you can install on a wide range of devices, including PC, Mac, Android, and iOS. It meets most of your parental control requirements and allows you to create and edit a list of filters for inappropriate content. The Screen Time tool lets you manage device usage, age limits, and other parameters. The paid version offers optional GPS tracking of your kids' devices, monitors their time and social media interactions, and even sends real-time alerts if your kids visit restricted websites.
KidLogger
Highlight features
Effective monitoring
Sends pre-scheduled reports
Cons
Kidlogger
KidLogger is a practical parental control tool that effectively keeps track of your kids' online activities by recording keystrokes, activity logs, SMS messages, calls, and apps used. In addition, it tracks your child's location and monitors multiple devices at the same time. KidLogger can also store copies of screenshots taken by the user, in addition to storing a list of visited websites. Another excellent feature is the built-in voice recorder that can record incoming and outgoing voice calls. However, it should be mentioned that the program will not allow you to block particular websites or apps from your child's device like many competitor software solutions. The program is available on Windows, Mac, Linux, Android and even Blackberry.
Spyrix Free Keylogger
Highlight features
Monitors all programs
Handy reports
Cons
No site blocking and website surveillance
Spyrix Free Keylogger
Spyrix Free Keylogger is one more piece of software to keep your kids safe online. It records all keystrokes used for typing in messengers, emails, and other programs to let you know what programs your kids are using and what they are typing there. It can take screen captures at regular intervals. It's great that Spyrix Free Keylogger is free. However, its functionality is limited. There are no such features as site blocking and website surveillance. You can get this functionality only if you upgrade to a premium version.
Here's our list of the best parental control solutions available on the market today. You can pick any of these programs as all of them will allow you to keep track of your child's digital activities.