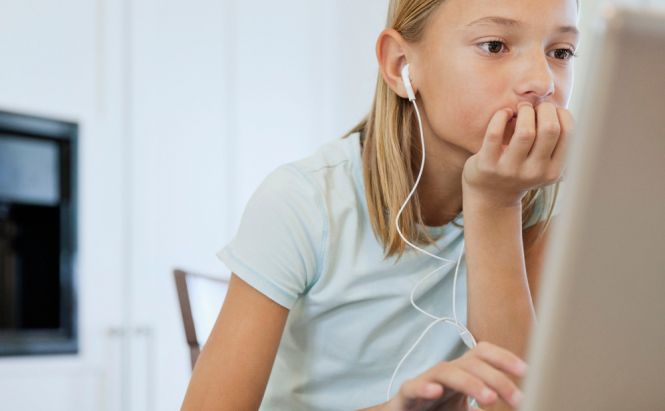 Browsers for children
It is every modern parent's worst fear that their child is going to be corrupted by the dark side of the Internet. True, an unprepared virginal mind of a kid can't possibly handle the tougher more toxic parts of the data flow. But there's always an option to make it easier for the youngsters to get to know the Web. Let's take a look at some of the kid-friendly browsers.
But first, we need to get an idea of what a kid-friendly browser is. Basically, it's three things:
- Design
- Interface
- Protection
The design of a kid-friendly browser has to be simplified. Children can't and won't bother with more advanced features and capabilities of even the standard "grown-up" browsers like Internet Explorer. Simplicity is the word here.
The interface must always be in line with the design. No extra menus, no need to click the second time when accessing a site. Browsers of this kind are made for various ages, now even including toddlers, so the less there is to do, the better. It would also help to include basic social media elements like profile creation designed as a game.
Finally, the browser must have protection features to block access to adult and age-inappropriate content, advanced parental controls and overall traceability and moderation.
There are browsers that meet all that criteria, but exactly how well they do is another question.
Zoodles
First, there's Zoodles, a browser for younger kids providing access to safe age-appropriate content like games and drawings. The browser is based on Adobe AIR and integrates an online service that manages access. Zoodles is a Web version of a playground, with the parent authorizing specific games and reading materials. Parental controls are solid and not easy to bypass if you're a kid. There's even an option to lock email correspondence or forbid sending videos.
KidZui
Then you have KidZui, a browser designed for the age groups of 3 to 12 years. Its advantages include a pretty animated interface that children will certainly like and great access opportunities. The browser has a database with several hundred thousands of websites children are allowed to visit; audio, video and image content is filtered appropriately. While letting a child surf the Web freely, KidZui tracks their online activity and sends weekly reports to parents. Restricted access means that children are simply unable to visit the sites not included in the database or blocked by parental controls. The downside of the browser is that it's not very stable and can be a bit slow.
Tweens Browser
Next, there's Tweens Browser, named after the category of children too old for diapers, but too young for action movies. The age of these users is from about 9 to 14. The browser itself is a hot mess, combining slick design with quick access to games and applications a kid would need, while at the same time being a rather run-of-the mill solution in terms of parental controls and age restriction. It's a nice choice if you want your 12-year old to be organized, but less so if you want to keep the Internet at bay.
DuckDuckGo
Finally, DuckDuckGo is a nice option. It's not so much a browser as it is an advanced search engine for children who need to do some basic research. It does not have traditional content filters, instead offering instant search results, related suggestions and simple entertainment elements along with the search, including custom exclusive content for the underage users. Design is simplistic enough for children, the interface is as simple as that of a full search engine, and the level of protection is set by the parents not to bother the kids afterwards. Online activity is not tracked, but access is restricted properly.
If none of the browsers above are good enough for you, I hesitate to recommend an online service Zilladog, because I can't figure out the youngest age this service iis good for. It has specific filters for pornography and violence, but lacks any additional kid-friendly elements the previous browsers have. It's nice to block chat rooms and spam, but browsers do the same and have all the perks of growing up. Also, it's lenient to ads. It's good, but as a child-friendly service it's... ambivalent.
Luckily, today, a parent can choose. There are games, videos and and applications for everyone. The industry thinks of the children and tries to shield them from the evils of this world. But when it comes down to it, the only people who can really make sure that the child is safe from the Web are the parents themselves. Only they can decide of their children need special browsers like these or those that offer more privacy.