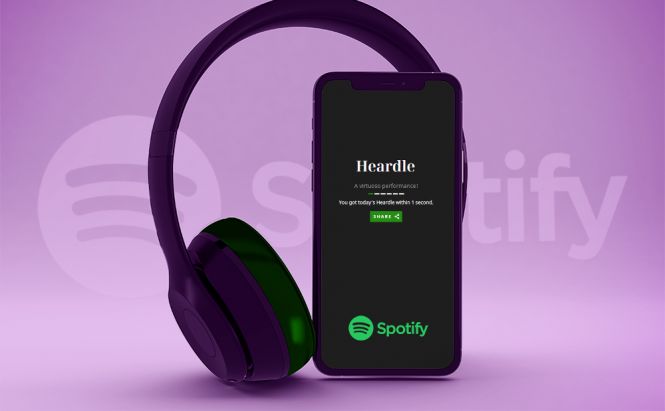 Spotify is buying the musical guessing game Heardle
The Swedish music streaming service Spotify has announced it's buying music-guessing game Heardle. The online music game lets you guess music tracks by only hearing snippets at a time. Heardle is Spotify's first gaming acquisition. The company expects that the game will attract music lovers and help users find new favorite tracks.
"Heardle has proven to be a really fun way to connect millions of fans with songs they know and love and with new songs," stated Jeremy Erlich, the global head of music at Spotify, "Since its debut, the game has quickly built a loyal following, and it aligns with our plans to deepen interactivity across the Spotify ecosystem."
The game remains available on its website, but hosted on Spotify's website too. Players will be able to transfer their stats by heading over to the old site. Spotify does not specify the amount of the deal, but claims that Heardle has millions of active players.
The integration between Heardle and Spotify has already launched in the US, UK, Ireland, Canada, Australia and New Zealand, with other countries and languages to follow. The company plans to integrate the trivia game "more fully" into the app, but did not elaborate on the details.