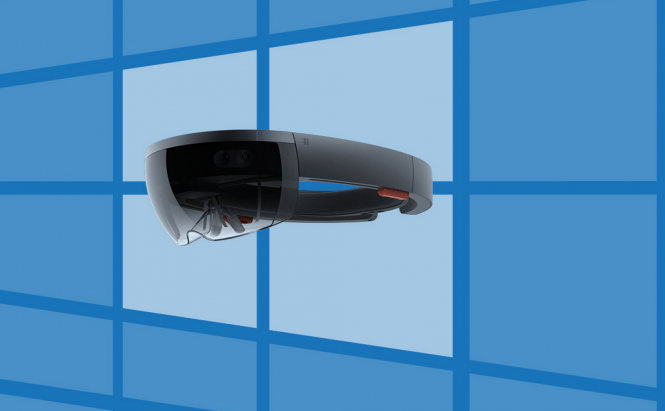 A first glance into Microsoft's games and apps for HoloLens
Since I first caught news of it, Microsoft's HoloLens has been a project that really captured my interest. I must admit that the $3.000 price tag for the developer version of the headset left me a bit disheartened, but I still can't keep away. On the plus side, along with the price the company also unveiled several apps and games that show just how awesome their virtual reality product can be. Here, you will find a list of the available apps, but surprise: Minecraft isn't among them.
In case you were wondering, all of the content presented is created by Microsoft and has been designed to work on Windows 10, so if you needed one more reason to update to the company's latest operating system, here it is. While some of the titles have already been seen in previous demos, there are also some completely new apps and games that I can't wait to see:
Fragments is a new VR game that turns you into a home detective. In this mystery-drama, the events take place in your own apartment and the suspects drop by to visit you so that you can address your questions and find out who's guilty. The game will use HoloLens's environment mapping capabilities to hide clues in your apartment, which you will need to find in order to solve the crime.
RoboRaid is an addictive VR game that will offer the answer to an important question that most of us never ask: "What would happen if a swarm of robots would start breaking through the walls?" This shooter is quite captivating and the thing that I liked the most is that you can make virtual holes in the walls of your room in case your laser blast misses its target.
Young Conker is a continuation of the action-platform series that takes place in your environment. This means that conker can jump or climb on your sofa, coffee table and walls, so each room will provide a unique gameplay experience. I'm not sure about this, but from what I've heard this Conker is a bit better mannered than the one from Conker's Bad Fur Day and Conker: Live & Reloaded.
ActionGram is an application that I actually don't know too much about. Since Microsoft states that it will allow its users to "blend holographic content into real world settings, allowing anybody to create emotionally compelling and humorous videos", I'm guessing it's a sort of Instagram for VR, but I may be wrong.
HoloTour is a great app that we've already seen in the original HoloLens presentation. The application takes the users to a completely new place allowing them to explore sites they've always wanted to visit, but never could, such as the Machu Picchu, Mount Everest or even Mars.
Skype Holographic is also an application that we've seen before. This communication service lets the other person see into your world, allows them to guide you by explaining exactly what you need to do and lets them offer visual aids drawn in your environment.
And lastly, HoloStudio is an 3D construction kit that helps you build a wide array of objects. In case you remember, during last year's demonstration, one of Microsoft's engineers used the application to work on a motorcycle. Even better, if you have the right hardware, once the object is completed you can send it directly to a 3D printer and turn it into reality.
In case you're interested in more VR-related content, you should take a look at some of our previous stories such as: "VR in 2016: What will the future bring?" or "Upcoming technology that may change your life in 2016"