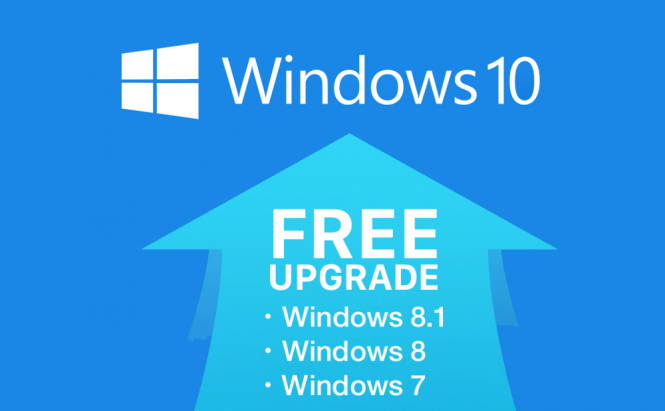 Use Windows 10 license after changing PC's hardware
During its first year of existence, Windows 10 was available as a free upgrade for those who had Windows 7, 8 or 8.1 licenses, but there was a catch: it was only free for a current PC. Unfortunately, Microsoft didn't explain exactly how the activation process works, so many people are scared that if they change their PCs' components, they will need to buy a new license. Here you will find out how to keep Windows 10 license after changing your hardware.
The free version of Windows 10 is Microsoft's first operating system that doesn't rely on a product key to authenticate your PC. Instead, it initiates your PC creating a digital signature that will tie you to that specific laptop or desktop. If you change something small like a peripheral or hard disk, you shouldn't have too much trouble: the operating system should automatically reactivate itself. In the worst scenario you might have to perform a clean Windows 10 install, but that's all about it. However, when you change your motherboard or numerous hardware components at the same time, things are getting a bit trickier and in order to keep your free license, you need to associate it to your Microsoft account.
We've been criticizing the Anniversary Update a lot because of all the troubles that it brought with it, but one of the things that it got right was making it possible for users to associate their MS accounts with their Windows 10 licenses. To do this, simply click on the Start Menu, then open the Settings and go to Update & Security --> Activation. You'll be redirected to your Microsoft account and once you enter it, the Activation field should say "Windows 10 is activated with a digital license linked to your Microsoft account".
Windows 10 digital license
Now, in case Windows 10 has a problem with activation after you've changed some of your hardware, all you need to do is to head over to the same menu as before (Settings --> Update & Security --> Activation) and see a Troubleshoot button. Click on it and if it says that "Windows can't be activated on your device", choose this answer: "I changed hardware on this device recently", then click Next and login with Microsoft credentials. Lastly, select your PC from the list of devices associated to your account. Just for you to know, Microsoft states that there's a finite amount of times you can reactive your Windows 10 license on a device (so be careful), but the exact number is a mystery.
As a conclusion, I'd like to reiterate that those who used the free upgrade to Windows 10 option will not be able to keep their licenses on completely new PCs, even if they had retail licenses for their previous Windows versions. However, those who bought a retail version of Windows 10, can take it with them and install on as many computers as they want.
Now, when you've seen how you can keep your Windows 10 license after changing your hardware, you might also want to read some of our other stories like: "Reinstall default Windows 10 apps" or "Repairing the Windows master boot record".