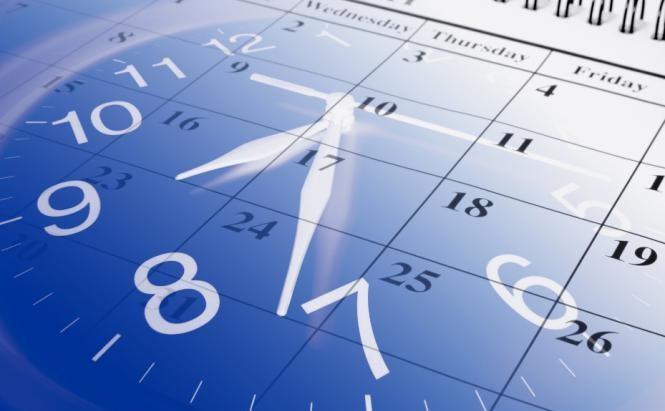 To Be in Time
We're constantly in a hurry. We run, overrun, do our best to be in time. 'Make haste, please! Be quick! Why can't you organize your time properly?' That's exactly what I'm always hearing. How tedious. However, there's a fair deal of truth in what those people are saying. Yes, I should confess that sometimes I can be late. Ok, I'm always late. Somewhat of a dawdler. I think this problem is well-known for many people; but everybody has disadvantages, don't they?
Indeed, the ability to skilfully allocate your time is genuine art.
The matter is we all need more time. How do we manage it? One of the possible solutions is to allocate your time, plan out your day in advance and follow the plan. Some people like to do scheduling in a notebook or an exercise book. That works, too. But it's more convenient to make use of special programs, which are sure to help your organize your timetable.
One bright instance is LeaderTask. The first thing that has caught my eye after clicking the program is that its interface is so user-friendly and demonstrative. It's really pleasant to use: insert data, highlight your occasions in different colors and print them with a light heart. I can't but mention that the application assists you not only in planning your time but also in saving it as it includes a lot of devices on its own. The amount of functions the app offers is impressive enough: a to-do list, a calendar, a scheduler, a notebook, an e-mail client and so on and so forth. I like that there are two categories: 'work' and 'personal' - which gives you a chance not to mix up your working deals with activities of your private life, so your intentions to buy a laxative
won't be mixed up with your plans to order a taxi for your boss.
One more illustrative example of time management software is MyLife Organized. It's much less demonstrative than the previous one, however, and it functions to simplify your life and remind you of important events that are going to take place in your life. What I like best about this program is that you can set relations between those important events. But that's probably all what I like about the program, to be honest.
In conclusion, I want to outline that there are copious amounts of applications specifically designed to satisfy your need to manage your time and always be on time. One thing I ask you to remember: time and tide wait for no man, but these applications are able to help you to keep up with them a bit.