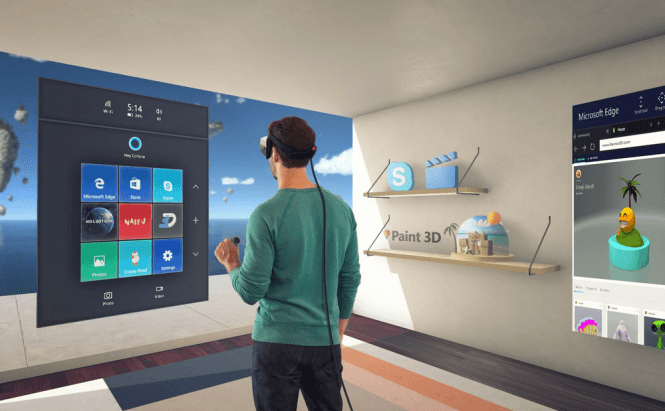 These are the system requirements needed for Windows 10 VR
One of the best parts about next year's major Windows 10 update: the Creator's Update is that virtual reality experiences will be supported by all the PCs powered by the operating system. According to the IT giant, third-party OEMs are currently creating VR headsets specifically designed for Windows 10, with prices starting as low as $299, which means that they're going to be quite affordable. In case you're wondering if these will work with your PC, let's check it out:
In order to have VR capabilities, your computer needs:
at least 4 GB of RAM;
a quad-core processor (dual-core CPU with hyperthreading is also fine);
a graphic card that is capable of running DirectX 12;
a USB 3.0 port.
As far as I'm concerned, the requirements appear to be quite low, so pretty much everyone who's bought a computer in past four years will be able to use a Windows 10 VR headset. However, what remains to be seen is the kind of virtual reality content that you'll be able to run on minimal requirements and in what conditions you'll be able to run it. In case you're not in the mood to manually check if your PC fits the requirements, the company has created an application called Windows Holographic First Run, which can tell you if your PC is compatible with VR headsets. Lastly, Microsoft scheduled a VR-related press event in December, so we'll have some more info then.
Those interested in this topic, may also want to check out: "All You Need To Know About Microsoft HoloLens".