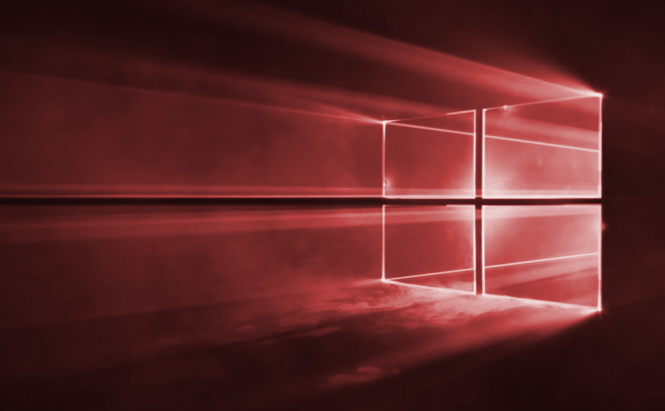 Recovering programs deleted by a major Windows 10 update
When it comes to Windows 10, Microsoft has already made a reputation for its numerous questionable decisions. One of the most annoying ones, especially if you are not aware of it, is that during certain major updates of the operating system, some of the programs you have installed might disappear. In the absence of any official word from the IT giant, here's a short article that will try to explain why this happens, and how to get your applications and settings back.
The first thing that I should tell you is that you shouldn't panic and instantly cancel all Windows 10 updates. This occurrence is only triggered by the major ones, so it will probably also happen with the Anniversary Update, and it doesn't happen at random. Basically, these major updates are treated more like a complete system upgrade and most of the time will automatically remove programs known to have compatibility issues such as crashes or bugs.
As far as I'm concerned, what's really uncool is that you are not informed about this, and Windows won't explicitly tell you that it has removed some of your applications or show which of your programs are no longer available. All you will get is a message telling you that "all your files are exactly where you left them", which seems pretty normal, as most of us wouldn't expect or want Windows 10 to start playing hide-and-seek with our files. I haven't observed a clear pattern, but so far it seems that applications like CCleaner, HWMonitor, CPU-Z or AMD Catalyst Control Center are the ones targeted the most by Microsoft's operating system.
Now that you know when and why this happens, let's talk about how to get your applications back: the easiest way to do this is by manually redownloading and reinstalling them. When you do that, the version that you get will probably also be a be a newer one, so Microsoft would have also achieved its goals. Furthermore, even if there's no update, or if the program that you're installing doesn't work well with Windows 10, you will still be able to go through with the setup process.
Unfortunately, there's one more possible bad outcome: some of your settings or files associated with one of your applications could get accidentally deleted during the update, thus stopping your program from running properly, despite the fact that it's still installed. In case you didn't use your cleaner or manually deleted the Windows.old folder from your PC, you will be able to find the files you're missing there within 30 days after the update. In order to retrieve them, all you need to do is open File Explorer (press the Win + E buttons on your keyboard), navigate your way to C:\Windows.old and locate the files that you're missing. However, you should keep in mind that even if you copy the files from the Windows.old folder into the corresponding one from new Windows version, the application may still not run because of missing registries, so you may end up having to reinstall the application anyway.
I know that the data presented here may seem a bit vague, but that's because Microsoft likes to keep us in the dark. When asked to comment about these accidental deletions, Microsoft declined to give any kind of information about exactly what triggers them, which applications they target, and so on. The IT giant didn't even want to confirm or deny the fact that major Windows 10 updates could unwittingly remove programs from the user's PC. This means that our only source of information are the complaints of the many users affected by this problem, but unfortunately, even those aren't consistent enough to draw any clear conclusions other than the fact that accidental deletions are a distinct possibility.
If you're curios about how to solve other Windows 10-related issues, you should check out some of our older stories such as: "How to fix Windows 10-related WiFi problems", "How to enable Cortana, no matter which country you're in", "7 solutions to speed up Windows 10" or "Windows 10 update stuck? Here's how to solve it".