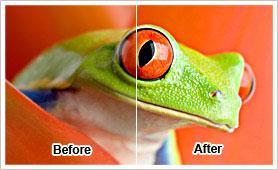 Power to Go
In 1996, when a Taiwanese Ph.D. in Computer Science founded his company, he had no idea of how successful his start-up would prove. Nowadays, looking through the perspective of years, we can regard Jau Huang as the pioneer, and his enterprise – as the leader in integrating digital multimedia into our everyday life.
CyberLink's history traces back to the times when Jau Haung created a research group consisting of five engineers and established headquarters in the capital of his motherland and the biggest city of the Taiwan Island. Jau and his partners pursued the goal of turning the IT world into a bright and vivid place by incorporating multimedia technologies into the life of an ordinary PC user.
This task was undoubtedly accomplished. The by-product was the soaring profit of the enterprise: with the total revenue of some $170 million, CyberLink is rated as one of the most dynamic and promising IT companies in the world. Moreover, the potential of the Taiwanese (who, by the way, have spread around the globe and now employ more than 300 people in their foreign branches) is by no means exhausted.
Let us take a closer look at what in my opinion enabled CyberLink to get ahead.
Faster, Higher,Stronger: CyberLink PowerDVD
This multimedia player, first released in 1996, instantly received recognition and adoration among the users. Despite the overwhelming popularity, CyberLink's managers were sure they can achieve more. Having developed what many considered to be the most convenient and functional multimedia player, they kept on introducing innovative decisions, and in 2010 CyberLink became the first company to launch a player that allowed watching 3D films at home. It was the turning point in the industry, but didn't make the developers settle down. This year they released CyberLink PowerDVD 11, a new, upgraded edition of the praise-deserving software.
So, what is so special about CyberLink PowerDVD 11?
From my point of view, there are two main facts that make CyberLink PowerDVD 11 so convenient in comparison to other multimedia players. First of all, CyberLink developers did their best to afford the most efficient combination of quality and productivity thanks to the reasonable mobilization of resources. The second point is that the player has an integrated feature called TrueTheatre, which allows avoiding color shifts and image distortion when watching a film on a wide screen.
CyberLink's TrueTheatre
Nowadays, the program represents an entire media hub rather than a simple video player. Just like the previous version, CyberLink PowerDVD 11 renders the opportunity to organize music and films. What is completely new, is that now the user can do the same with his photos, including those made with a 3D camera. Another surprise: the developers integrated Youtube and Facebook playback, with the option of uploading and commenting videos. Therefore, this media library is highly unlikely to leave you half-hearted. Add improved navigation and unprecedented stability, and you get what you have been searching for so long.
Good old classics: CyberLink Power2Go
CyberLink's Power2Go
Burning a CD, DVD or Bluray, saving disc images, converting audio formats - it all becomes so easy if you use Power2Go by CyberLink. It has always been my favourite tool for dealing with such tasks, and I would recommend it to any of you who does not want to spend hours burning another DVD.
Here are the reasons. First of all, the interface of the program is extremely user-friendly. Click the needed action icon, drag and drop the files you want to burn or convert, press the 'Start' button and in a little while you will get the disc you need. The new version CyberLink Power2Go 7 made it even easier: thanks to the desktop gadget you do not even have to open the program window. By the way, concerning the time you need to burn a disc. Adjustable burning speed and minimal CPU loading work together so that you don't spend ages in front of the computer.
Simple classics wrapped into a sophisticated, but elegantly intuitive design - what can be better?
Cyberlink has always marketed itself as a middle-class software developer. The latest developments however seem to be quite able to attract the high-end market as well. So I suggest wishing Mr. Huang good luck in his full-time job before getting down to enjoy his team's latest products.