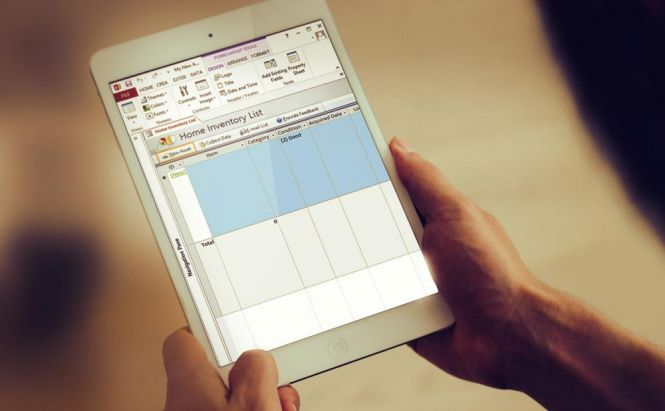 Microsoft Office 2016 keyboard shortcuts: Access
Even though not as popular as Word or PowerPoint, Microsoft Access is the most powerful and efficient tool the office suite has to offer. As a database management system, Access provides its users with the simplest way to create and organize databases so they could store, enter or use the data without any hassle. So, bearing in mind Access vast functionality that exceeds even the capabilities of Excel, of course Microsoft couldn't exempt it from the keyboard shortcut support.
If you follow our Microsoft Office series, you may have already guessed that today we're here again to list the best productivity keyboard solutions. These handy key tips will help you expand your Microsoft Access experience and let you navigate all the program's features more essentially and straightforwardly.
Navigation shortcuts: Every MS Office product comes with a so-called navigation ribbon, a strip at the top of a tool, organized by tabs. Access 2016 is no exception. As each tab of the Access ribbon displays in turn another ribbon made up of command groups, Microsoft created special KeyTips to allow navigating the ribbon just with a couple of shortcuts. Well, regardless of where you're in Access, press Alt to get to the ribbon and then use the Right Arrow and Left Arrow keys to switch among the tabs. In case you need to quickly open a certain tab on the ribbon, just apply any of the following KeyTips:
Alt + F opens the File tab

Alt + H puts you on the Home tab

Alt + C displays the Create tab on the ribbon

Alt + X opens the External Data tab

Alt + Y switches to the Database Tools tab

Alt + J, B opensthe Fields tab

Alt + J, T displays the Table tab for you

Alt + X, 2 opens the Add-instab, if your Access has any
If you have ever worked in Access, you're most likely to know that by default databases are displayed as tabbed documents in the workspace. Thus, to switch to the next or previous database window, press Ctrl + F6 or Ctrl + Shift + F6. In case you're looking for a quick way to activate the Resize mode for the current window when it is not maximized, use the Ctrl + F8 combination. If you accidentally close the database window you're working in, press Ctrl + F10 to restore it immediately.
Shortcuts to work with database files: While creating and organizing a database isn't a tedious task anymore, you still can simplify your workflow with a couple of keyboard shortcuts which are especially useful in Access 2016. Well, for instance, with Ctrl + N, you will easily set up a new blank database, while Ctrl + O or Ctrl + F12 can open an existing one in a matter of seconds. Use the Enter key if you want to open the selected folder or file, or press Backspace to open the folder one level above the current one.
Working on a certain item in Access, you should keep in mind that any file or folder also features its own shortcut menu which you can open with Shift + F10. To save a database object, just press Ctrl + S or Shift + F12, and use Tab or Shift + Tab to move forward/backward through the available options accordingly.
Shortcuts to deal with objects and work in a design view: The easiest way to visualize your database is to imagine it as a large binder where you store your data. The data itself is contained in database objects that are presented as separate documents in Microsoft Access. The later means that you have to work (open and save) on each object individually, which often requires some useful shortcuts for better experience. So, to easily navigate and open objects, keep the Enter key to hand, as it alone allows you to perform several operations in a prompt manner: it opens the selected table or query in the Datasheet view, displays the selected form or report as well as runs the selected macro. In case you'd like to rename the current object, just close it and press F2.
If you find yourself in the Design or Layout view, take a look at these smart shortcuts most Access users consider pretty handy:
F2 toggles the Edit and Navigation modes in a datasheet

Esc closes the Navigation mode and returns you to the Edit mode

F4 or Alt + Enter switches to the property sheet

F5 opens the Form view form the Design view

F6 cycles different areas of the program window

F7 opens the Choose Builder dialog box in the Design view or the Visual Basic Editor from a selected property in the property sheet
As you can see, among the huge array of keyboard solutions, we've tried to round up the most helpful and important ones you're welcome to use in MS Access 2016. In case we've missed something and you want to share your own personal arsenal of keyboard shortcuts, feel free to let us know in the comments below.