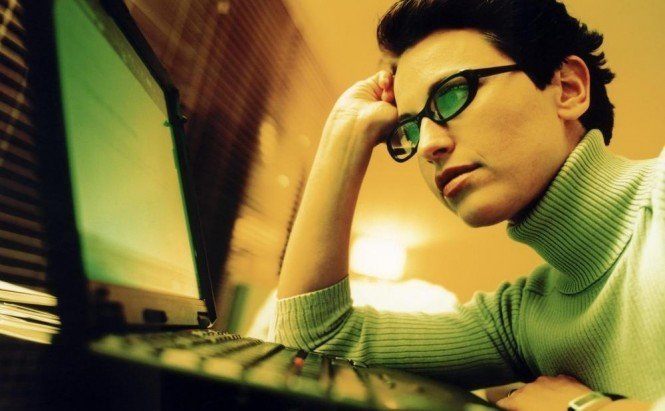 How to Prevent Eye Strain
You are sitting in front of your monitor, reading this article from your PC screen, as you usually do, oblivious to how much time you spend doing that without breaks. It sounds like a pretty ordinary situation, but you'd be surprised to know how straining it is for your eyes. Unfortunately, we often get so involved in our work that we forget to take any breaks for hours on end, sometimes almost forgetting to blink, and our eyes become more and more strained.
Fortunately, your very PC can help you solve this problem. There is a number of applications that can help you make breaks by reminding you or making them more interesting. I'll cover three such applications in this article.
EyeDefender
EyeDefender Take-a-Break Window
A very simple freeware utility for fighting eye strain. It comes as a tray icon and doesn't have a separate window, unlike the other two. There is a settings interface, of course, but you can only access it via the tray icon. All it does is remind you to take breaks, but this is pretty much the only thing it's good for. It works like this: when it's time for a break, it shows you a bright picture a time bar at the bottom, signaling how long you need to rest.
Eyes Relaxing and Focusing
Eyes Relaxing and Focusing in Action
This free application wins some bonus points for one feature – it can test your visual acuity. You undergo a test and the application tells you the result in percent; however, there's a certain downside in that there is no indication as to what this percentage means and how good or bad your result is.
Compared to EyeDefender, this is a much more advanced tool in terms of relaxation methods. It provides you with a series of changing images designed to help your eyes relax. One thing to note, though: these patterns are in black and white and they change at a high rate, which may be dangerous for the people with epilepsy. But this is covered in the app's supporting documentation.
Generally, the application works like this: when it's time for a break, a black screen comes up asking you to look at the center of the screen. In a short while, different patterns start to appear, like squares, checkboards, various circles, etc. I should note that after a few seconds of looking at the screen I felt a bit strange, so be careful not to overdo it.
Eye Pro
Eye Pro Long Break Window
I must say it outright, I've enjoyed Eye Pro for its additional features more than its main use. As a break reminder, it works much like the first one, EyeDefender, as it just darkens the screen for a certain period of time (from 60 to 150 seconds) and provides you with some tips on happiness reminding you to look away from the screen.
Eye Pro EyeCare Tips
Its additional features are much more interesting as they help you train your eyes and improve your visual acuity. The app suggests exercises like following a randomly bouncing ball with your eyes, looking at a 3D image, and so on; and each exercise comes with an explanation as to why it is useful.
Just to clarify: these applications won't let you work on your PC at all during those breaks, so the first thing to consider is what you value more – your health or those things you do on the computer. And after you come to the correct conclusion, take your breaks and enjoy your healthy eyes.