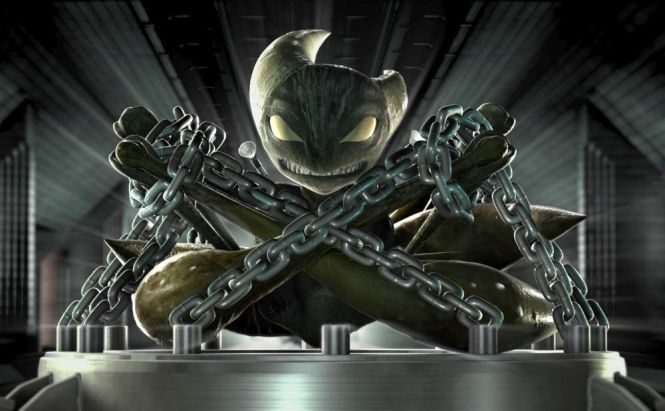 Hard Drive Under Freeware Protection
Hard drive is one of the most essential parts of a desktop computer. It is the storage of our data and operating system. It may hold entertainment tools, business files, secret information, etc. No matter what purpose the disc serves, we want to protect it from outer intervention and internal crashes. Here are the tools that can provide you with total HDD protection.
Encryption of the hard drive you use, combined with data loss protection software and error fixing tools can noticeably improve your data security.
Set Passwords For Files
Crypt4Free is a data encryption tool which will help you limit access to your data for other people. It can encrypt separate files or entire folders with Blowfish or DESX symmetric-key block cypher algorithms. You can set up a password for the protected information: either inserting a string of symbols created yourself, or with the help of a generator provided with the utility. If it is hard for you to remember passwords you can print those to a file. You can also delete the original file after the encryption is carried out. The decryption is also possible, but you have to know the password for the secured data.
Folder Lock is a multifunctional tool with the main purpose of encrypting files, folders and volumes. It is important to mention that you have to set a password for it too and reenter it each time you start the program. This utility has hide and backup options, widening your protection possibilities. It is distributed under shareware license and can be evaluated before acquiring.
You can also try LockMagic, Cryptainer LE, Sophos Free Encryption to ensure safety for your data.
Eliminate Errors
Disk Heal is an information savior and hard drive rescuer. This is the tool to be used after some HDD errors occurred. These can be caused by a virus attack or disc crash. It can fix disk problems securing you from data loss and system crashes. Aside from the mentioned functionality it can optimize Internet Explorer work-flow, system looks, and set some control panel options. It is a helpful tool to combine with an antivirus too.
You can use shareware Flobo Hard Disk Repair,or freeware Disk Check and Emsa DiskCheck as well.
Back up Information
In case you want to make sure you have all data saved and not subject to any accidents you can make a copy of the data stored on your HDD. LaCie Backup Software will help you save the important information in a new place. Thus, even if your system crashes and you lose all files from your hard drive you will still have them. It is a pretty convenient way to secure data from loss.
You may also benefit from Comodo Backup, BackUp Maker, or Personal Backup. You can read about these three here.
Manage Drives
Disk Doctors Drive Manager combines several tools within one set. Drive image allows you to create an entire hard drive copy, an image file of your HDD preserving all information, run surface scan, etc. Folder Manager will help you deal with files and the Recycle Bin. Drive SOS provides information about your hardware condition, like HDD and CPU temperature, had drive health, etc. This application has only one flow: the price. You can try it for three days. This period should be enough to evaluate the tool and make the decision whether to buy it.
You may like how shareware Hard Disk Sentinel and Hard Drive Inspector work.
Perform Defragmentation
The last thing that will help you protect hard drive from crashes before encrypting the data on it is defragmentation. It is recommended to be run periodically, to better organize disk sector usage and speed up you PC performance. This procedure can be classified as disk crash preventive measures. Smart Defrag can be a nice freeware solution. It provides deep analysis and gives recommendations depending on the test results.
These shareware programs may come handy too: Anvi Ultimate Defrag, JetDrive.
With these tools combined, you will be able to protect your HDD from grave error consequences, external data access, and shield yourself from head aches caused by data loss.
Title image credit: freakygaming.com.