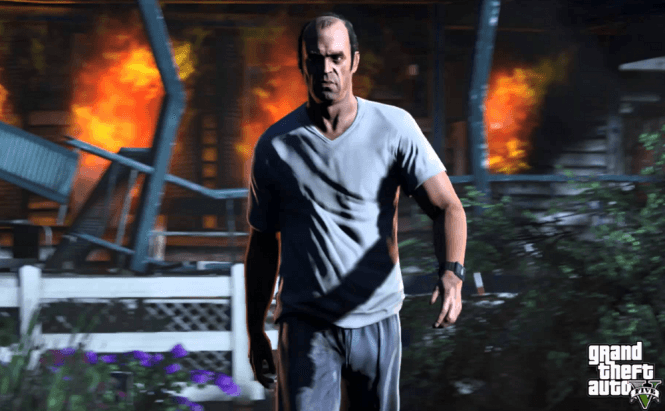 Grand Theft Auto V For PC Postponed Once Again
I'm afraid I've got some bad news for the fans of Grand Theft Auto V. Rockstar Studio just announced that the release of the game's computer version has been pushed back yet again. According to the official statement, the new launch date is set for the 24th of March. A good news for the console owners is that the heist content which was set to be released at the same time as the PC version of the game, will roll out as scheduled (on the 27th of January).
GTA V has been released since September 17 for PlayStation 3 and Xbox 360 and November 18 for PlayStation 4 and Xbox One. However, those who enjoy playing games on their PCs still have a bit of waiting to do. After being originally postponed to January 27, Grand Theft Auto V has been delayed once again, this time with almost two months.
I think I've made this point before, so I'm sorry if I repeat myself, but it's not fair to start mouthing off the developer for delaying the launch date of a game. These decisions aren't taken lightly and when they are taken it is mostly for the good of the consumers who probably wouldn't be very happy buying a bugged or incomplete game. After the colossal amount of failures from 2014 (yes I'm talking especially about you Electronic Arts and Ubisoft), I would very much like to see a fully functional, well made game than a botched version of it.
However the thing that bothered me is that just a few days ago there was a rumor floating around about the possible delay of GTA V for PC which Rockstar's officials denied. Since we are talking about a two months delay, I don't think that Rockstar suddenly realized that they need "a little" more time, so I really don't understand the need to lie.
On the plus side, the requirements for the PC version of GTA V have finally been released, so here they are:
Minimum specifications:
OS: Windows 8.1 64 Bit, Windows 8 64 Bit, Windows 7 64 Bit Service Pack 1, Windows Vista 64 Bit Service Pack 2* (*NVIDIA video card recommended if running Vista OS)
Processor: Intel Core 2 Quad CPU Q6600 @ 2.40GHz (4 CPUs) / AMD Phenom 9850 Quad-Core Processor (4 CPUs) @ 2.5GHz
Memory: 4GB
Video Card: NVIDIA 9800 GT 1GB / AMD HD 4870 1GB (DX 10, 10.1, 11)
Sound Card: 100% DirectX 10 compatible
HDD Space: 65GB
DVD Drive
Recommended:
OS: Windows 8.1 64 Bit, Windows 8 64 Bit, Windows 7 64 Bit Service Pack 1
Processor: Intel Core i5 3470 @ 3.2GHZ (4 CPUs) / AMD X8 FX-8350 @ 4GHZ (8 CPUs)
Memory: 8GB
Video Card: NVIDIA GTX 660 2GB / AMD HD7870 2GB
Sound Card: 100% DirectX 10 compatible
HDD Space: 65GB
DVD Drive