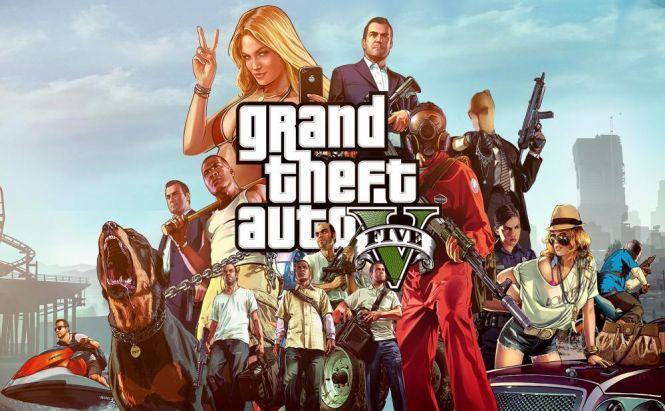 GTA V Is Coming to PC, PS4 and Xbox One This Fall
Grand Theft Auto has been around for a long time and never lost its popularity, the latest release of the series, GTA V, made $800 million within a day. Rockstar created a hit open-world sandbox game with badass criminal missions mixed with a bit of satire and moral expressed through the gameplay and the overly caricatured characters and their brilliant lines that will leave you in tears every now and then. And it wouldn't be what it is if it wasn't for all the awesome car stealing the player gets to do at any time of day and night; I also presume it would not be called Grand Theft Auto.
At the E3 2014 press conference, Sony revealed that GTA V will be coming to PC, PS4 and Xbox One "this fall". The trailer they presented wasn't too revealing, though, so some details are still unclear.
A lot of gamers were surprised back when GTA V first came out just a month prior to the release of next-gen consoles, however, the versions for these consoles weren't announced then. Well, now is the time to cheer up, considering that not only the versions are promised to come out during the next half a year, but also with a (only supposedly for now) graphical overhaul as the trailer suggests. And the developer promises to make use of the new features of the consoles, so that's something to look forward to. Here are a couple of screenshots that show the difference in graphics between the PS3 and the upcoming PS4 version.
PS3 First View