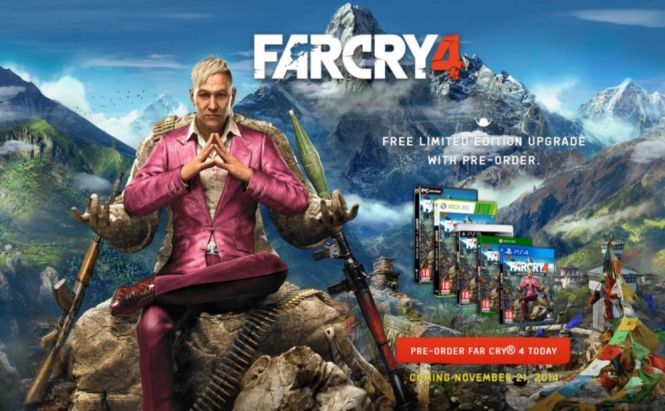 Deadly Weapons in Far Cry 4
A new sequel to the Far Cry, #1 rated shooter of 2012, has been presented on the Electronic Entertainment Expo which is being held in Los Angeles onJune 10-12, 2014. Ubisoft showed off a violent trailer for the Far Cry 4 video game. It will take the players into the exotic Himalayan mountains of Tibet where their task will be to save the popular character Hurk from imprisonment. Together with Hurk you will struggle against the regime of despotic self-appointed king. In both single player and multiplayer modes you'll be armed with a vast array of weapons, vehicles, and animals. As one of the deadlyweapons you will get the impaler harpoon gun, so that a lot of wild bloody scenes are expected. We hope to see a visually stunning game with thrilling adventures and impressive atmosphere of the battle against evil.

The game is set to be released on PS3, PS4, Xbox 360, Xbox One and PC on November, 2014.