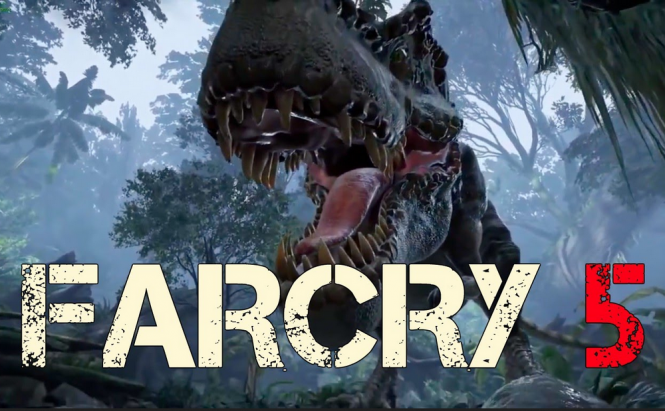 Far Cry 5 co-op campaign - dreams become reality
If you like shooter games, then you've probably at least heard of the Far Cry series and you know that the 5th game in the series will be launched on February 27, 2018, for PC, Xbox One and PlayStation 4. However, there is one thing that you might know yet: Ubisoft has recently announced that you'll be able to play the game's entire campaign online, in cooperative mode, having a friend by your side through all your adventures and, more importantly, through all the firefights.
One of the best FPS franchises that are currently on the market, Far Cry seems to get better with time and the open world aspect of it is just riveting. In truth, the games can be repetitive at times, making the player liberate a ton of outposts to gain map control and towers to unveil the next map section, but the freedom and the storylines usually more than make up for it.
According to Ubisoft, in Far Cry 5, the action will take place in a rural area of Hope County, Montana (U.S.). A religious cult called the Project has taken over the area and it's your job, as the deputy sheriff to bring back the peace using your guns. As far as changes go, vehicles will now be customizable, but I'm not really sure to what degree and for the first time, you will be able to create your own character by choosing the gender that you desire as well as modifying its physical appearance. Another big change is the Guns for Hire feature, which allows the players to form relationships with specific NPCs and have them come along in their adventures.
However, the most important novelty is without question the addition of the cooperative mode to the campaign mode. This will become available as soon as both you and your friend finish the tutorial mission. As far as I understand, there will be a few quirks to having a friend as a gun for hire:
you can only invite people from your friends' list, so random people can't join your sessions;
mission progress and map reveals will only be kept in the host's game;
both players get to keep any weapons, experience or loot captured during their time together;
the Guns for Fire will only be available to the host;
the two players can't be too far apart from each other on the game's map;
the feature includes the ability to share ammo as well as health packs and voice as well as text chatting capabilities.
From my perspective, this idea is really great and it can lead to some very interesting situations when one player is going into a stealth approach while the second keeps him safe from a vantage point with a sniper rifle or when one attacks from the air and the other from the ground. Furthermore, for added realism or if you feel like you want to troll a bit, you can always turn on the friendly fire. Of course, if you're the lone wolf type, you can also disable cooperative mode altogether and play the game by yourself.
After Mass Effect Andromeda came out being the disappointment that it turned out to be, I said that I will never get that excited about game before seeing it first; however, I can't help but feel that Far Cry 5 will be one of the best FPS games that we'll have the pleasure of playing in 2018.