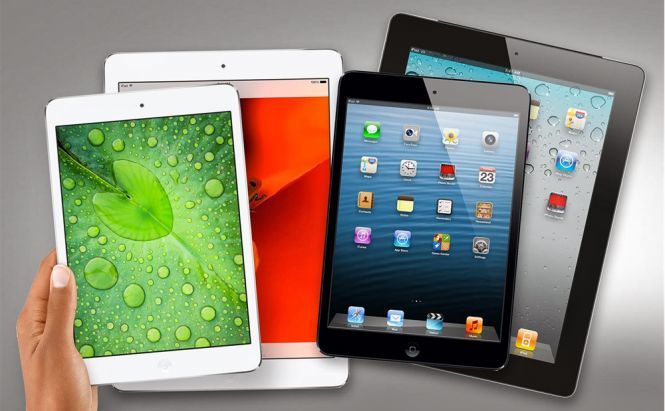 Best Tablets 2015
Christmas and New Year are over and you still haven't decided which tablet is right for you? Now that all the holiday fuss is over, you can give a good thought to which exactly device you're looking for. And although 2015 will certainly bring many new tablets, the variety of the devices offered in 2014 was simply overwhelming. We've rounded up a list of tablets we consider best of 2014 that should help you make the right choice.
5. Microsoft Surface Pro 3
Microsoft Surface Pro 3
The Microsoft Surface Pro 3 is a full-powered hybrid device that combines the performance of a laptop with the mobility of a tablet. With a big 12-inch screen of excellent image quality and the Type Cover keyboard (sold separately) which is very handy when you need to boost your productivity, the Surface Pro 3 seem a decent rival to high-end Ultrabooks as well as tablets. The hybrid has its weak points, though: an average battery life and a rather high price which starts at $799.
4. Google Nexus 9
Google Nexus 9 Tablet
The Nexus 9 is a fast Android tablet with a very powerful 64-bit processor, and the first one with Android 5.0 Lollipop so you can enjoy a whole lot of new features and get the latest Google OS updates first. The Google Nexus 9 features a bright, high-resolution display and a very decent battery life. The price for such a functional and productive tablet seems rather affordable, starting at $399.
3. Samsung Galaxy Tab S 10.5
Samsung Galaxy Tab S
The Samsung Galaxy Tab S 10.5 is a well-designed and powerful 10.5-inch Android tablet. What sets it apart is its high-resolution AMOLED display that is stunningly bright. Combined with a very powerful battery that can last over 13 hours, Samsung Galaxy Tab S 10.5 is a perfect fit for watching videos on the go all day long without worrying that the battery will run out of juice. Being pretty thin and lightweight and featuring amazingly good hardware, Samsung Galaxy Tab S 10.5 makes one of the best choices on the market of Android-running tablets.
2. Sony Xperia Z2 Tablet
Sony Xperia Z2 Tablet
The Sony Xperia Z2 Tablet is an astonishingly light and slim tablet. In fact, you feel it the instant you hold it in your hands. It's incredible that with that skinny design it feels pretty tough as well as comfortable. Besides, Xperia Z2 Tablet is water- and dust-resistant, so you can use the tablet in the kitchen or in the bathroom without worrying about its safety. Its excellent display is bold and rich in color and contrast and the battery life can last up to15 hours while playing videos. With a powerful 2.3GHz quad-core Snapdragon 801 SoC, Sony Xperia Z2 Tablet is one of the quickest Android tablets available.
1. Apple iPad Air 2
Apple iPad Air 2
And on the top of our list is the Apple iPad Air 2. Everything is great about this tablet: it's remarkably slim and light, its screen is amazingly bright and its aluminium body is incredibly robust. One of the most noteworthy bit is its A8X processor which makes the iPad Air 2 one of the fastest tablets on the market. The battery life is quite impressive allowing for using the device up to 10 hours. The price is a bit steep starting at $499 but it's worth every penny of it.