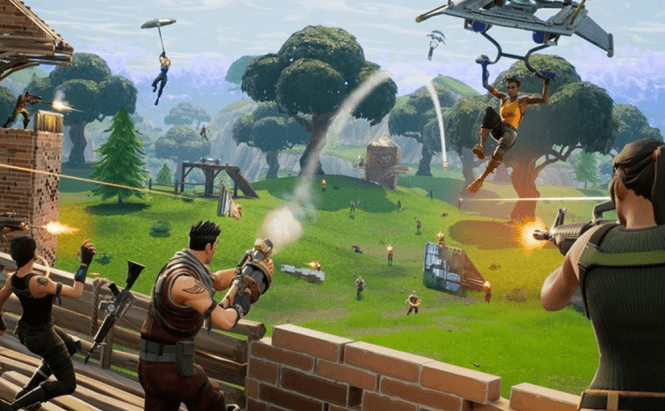 Fortnite's newest update adds a Playground mode
If you've been wanting for a way to get better at Fortnite's battle royale mode without constantly getting killed by better players, I've got some good news for you. The game's latest update brings a new Playground mode which allows up to four players to drop on the island and train their shooting or construction skills in a much more relaxed environment. In this mode, you will have an entire hour to test things out until the storm will start restricting the playable area.
Furthermore, gold chests are turned on, so you can practice with the best weapons and even if you get killed by a friend, you respawn immediately falling from the plane. Besides the new Playground mode, version 4.5 also brings some other interesting things to Fortnite such as dual wielding pistols or fireworks launchers that replace the regular rocket launchers (in preparation for the 4th of July). Lastly, another very interesting novelty are the visual indicators that you can place on the map to point out a specific location to your teammates.
Playground Mode
Unfortunatelly for Epic Games, something in the update broke the multiplayer matchmaking feature, so it had to be rolled back. At time of this report, the team was still working on fixing the bugs, but the new features will start rolling back out as soon as the problem is fixed. In the meantime, the game is still running smoothly, but without the new 4.5 content. Hopefully, this mistake won't make Fortnite lose any ground in its quest to offer a better free alternative to PUBG.