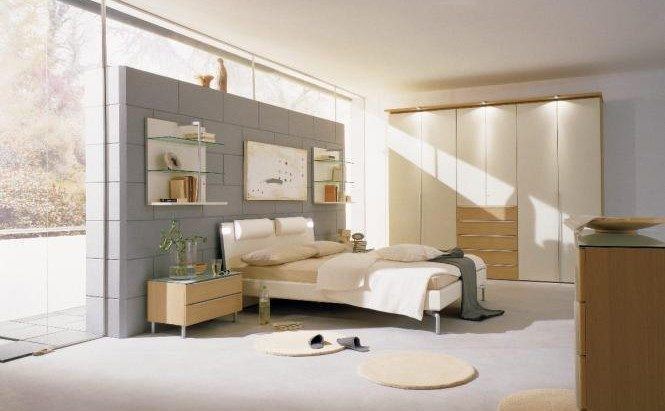 Feeling at Home? Do it Yourself!
Who were you in your previous life?
I definitely was an interior designer. It is thrilling to understand how things work and how they are being architected. I got lucky and it is pretty easy for me. I know the exact colors I want in my kitchen and bathroom. I know which furniture I don't like and will never have. Some people have a serious problem with finding the right stuff. And what is more, combining and fixing it all together becomes a disaster.
Repair, decoration, remodeling or restyling your house might be a tough task. Here are a couple of applications which might make your life easier.
IKEA Home Planner
Front view
Top view
Atmosphere around us is very important part of our every day life. What creates the atmosphere in the house? Furniture, for sure, is what makes you feel cozy. With this software you are able to experiment with interior design. IKEA Home Planner will help you with furniture choice. You can plan office, kitchen and bedroom.
It is easy to set the correct room sizes, the right shape of the room, windows and doors location. There are plenty items to choose from. The variety of furniture is huge. Simply drag what you like to the room plan. All this is the same as in IKEA store. The program will fit chairs, tables, cabinets and even mirrors according to the space measurements. Furniture can be moved and rotated. You can see how your room will look with certain goods in 3D. And also save the results and print them out. The results include list of furniture and prices from IKEA.
Program has friendly interface. It is easy to use.
Conclusion: experiment, decorate and give entirely new look to the living space. Find out what you can do with IKEA Home Planner!
Tikkurila Colour Planner
Does it seem impossible to choose the right color of your bedroom?
This piece of software is specially designed to help you. It is a color design program. It allows users to apply different color pallets to interior and exterior building designs. Basically it is a painting application where you can combine and put various colors onto the image. The amount of colors is inspiring you to try new arrangements. If you are not a fan of trying something new, choose ready made color combinations. Sample images of outdoors and indoors are available. There are plenty of samples. Pick the exact color for each part of log, wooden or stone house. The software developer didn't miss any detail of a house outside view. Doors, stairs, windows, frames, drainpipes, base, roof and facades can be customized with colors.
Tikkurila Exterior
The interior includes kitchen, living room, hall, bedroom, even stenciling. There you can have personal choice of colors for the floor, ceiling, walls, chairs, sofas, shelves, curtains and other parts of the room interior.
Tikkurila Interior
There is an option to edit a digital image with your own house or apartment. In order to use your image in Tikkurila Colour Planner it needs to go through masking service. Masking service allows to define the interior objects and materials. Masking service is not free.
Tikkurila Company produces various paints and coatings for home, professional and industrial use. The color pallet of the program is developed by Tikkurila company. The pallet is not suitable for any other similar company.
The program is easy to use. There are three main buttons. You just need to choose the image, customize and print it.
Tikkurila Print
Note: the color shades might be slightly different on the computer monitor. Before you buy the actual paint check it carefully.
Conclusion: With this free application you will realize what colors you like or don't like for the house or apartment.
The reviewed software will be a great help for you. It is not made for professional interior designers but for regular people. Do you want to rearrange furniture in the bedroom? Would you like to buy new shelf but you don't know if it fits? Are you sick and tired of the old sofa? These applications will help you to beautify the spaces, making them stylish or elegant.