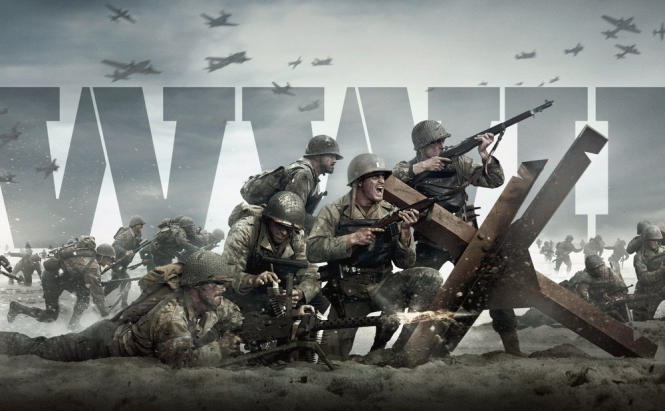 Check out the multiplayer trailer for Call of Duty: WWII
If you're a fan of the Call of Duty franchise, I've got some good news for you. Not only is the series finally returning to the roots that we will know and love, but soon, we will also get to test out its multiplayer action. According to a recent announcement made by Activision and Sledgehammer an open beta for the multiplayer section of the game will be launched on the 25th of August. The beta will work on PS4 and will contain three maps as well as a War Mode.
For those of you who haven't followed the news, Call of Duty is going back to the World War 2 time period and in a campaign mission called In the Wolf's Den will even have the player disguise as a Nazi. I haven't played it, but apparently maintaining your cover will be quite difficult. Additionally, it seems that the single-player missions will be focused on authenticity and storytelling, which is great. However, the multiplayer modes won't feature Nazi symbols as those would be inappropriate. The game's final version will be launched on November 3rd and will be available on Windows PC, Xbox One and PlayStation 4.
As far as I'm concerned, it's great to see CoD ditch the futuristic action and go back to the 20th-century trenches that we loved in the beginning. Even though Call of Duty: WWII didn't make it to our list of the most anticipated games in 2017, it's still one of the biggest titles to come out this year.