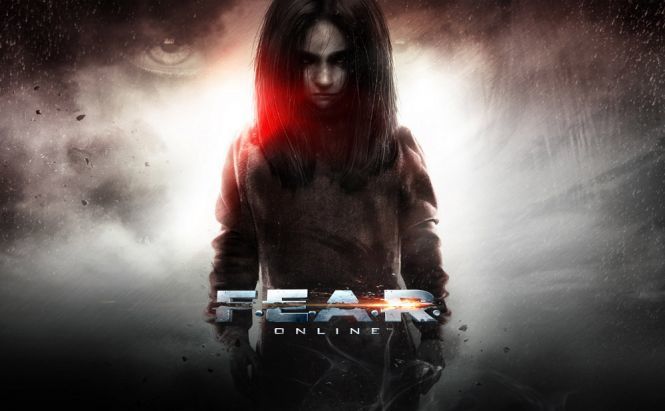 A New Life of Games Online Part II
There are hundreds of online games appearing on the market every year and sometimes you can install one and give it up in a couple of hours. How to find a free online game that won't be boring as hell? The games below might be not fresh from the oven, but they are surely steaming hot.
Need for Speed World
Ever heard of a racing MMO? Here is the most prominent representative of the genre — Need For Speed World. The game was released in 2010 and became the 15th installment of the most famous and popular racing series. The reviewers met NFS online rather cold, but most of their complaints at that moment were connected with the lack of content. That was chiefly due to the fact that the game was too young and EA Games needed more time to make it vast enough for an MMO.

At the moment, there are 157 cars available to drive and the list constantly extends, ranging from elite high-end cars like Koenigsegg VCX to cool-looking vintage ones like Jaguar E-type lightweight. Some of the cars are specifically designed for certain game modes. For instance, Chevrolet Kamino SS belongs to the Juggernaut class which best suits for Team Escape and Pursuit modes.
This one is for retro lovers

As you progress, you gain reputation which serves like experience in classic MMOs: the more reputation you have - the higher your level is. Through gaining levels you open access to new skills (like extended nitro), cars and customization options.
As well as in any other MMO you can freely explore the world map when you are not busy escaping from cops or racing with other players. NFS World is free to play, which is extremely cool as it is one of these rare cases when an online game feels like a high quality single player. A worthy heir to NFS which is ideal for casual playing. So thumbs up to EA Games.
Game Website
Star Trek Online
You might have missed it somehow, but the universe of this space saga has also been rebuilt in a fantastic MMO. The events of the game take place 30 years after the events of Star Trek: Nemesis and you are to represent one of the three major fractions that are at war: The Federation, Romulan Republic and Klingon Empire. Each fraction has a number of playable races, but the choice of the race is not a big deal as you will spend most of your time "going where no man has gone before" i.e. driving your starship around the space neighborhood.
It's time to boldly go where no man has gone before

Yes, as well as Star Wars: The Old Republic, Star Trek Online combines space combat and ground missions. But, unlike the Galaxy Far Away, the universe of STO is less 'down to earth' and concentrates on space missions, featuring a very dynamic starship battles and more detailed customization options.
The game is free to play, though some of the content can be purchased for real money (like in almost every MMO). So if you've been looking for a cool, immersive game with a lot of fascinating space sceneries and lazerfire — Star Trek Online is 100% worth giving a shot. At least because it's Star Trek, folks!
Game Website
F.E.A.R. Online
F.E.A.R. is a series of first person survival shooters that had a tight hold over the gamers' nerves since 2005 and remains one of the scariest games even today. The abbreviation stands for First Encounter Assault Recon - a secret organization in which our protagonist works to protect the U.S. from paranormal threats. The game was an absolutely awesome mixture of an intense and fun-filled shooter and a hell of an atmospheric horror, which, to my mind, made it one of the best representatives of the genre.
But, coming back to the Fear of today. Fear Online continues the franchise and has recently finished the closed beta testing. So, can the online incarnation of F.E.A.R. chain you with terror as tight as the single player games of the series? Considering the specific character of online games, most of the fans expected Fear Online to become yet another mediocre shooter that takes advantage of the brand, and, unfortunately, to some extent they were right. The awkward thing about the new Fear is its PvP mode. No, the quality is OK and you've got pretty much stuff to do. Apart from the classic free-for-all and the like, PvP mode of FO boasts a number of cool scenarios like 'Soul King' where you play as a soul and take control over one of the bots to send the rest of your bodiless companions to oblivion, or 'Armored Front' -a typical secure-the-point scenario with a 'minor' addition: each team has a huge war machine at their disposal to turn everything into ashes. Another pleasant thing about the game is the extensive customization options that allow you to personalize almost every piece of your equipment, craft your own weapon or even add some psyonic abilities to your weaponry. The problem is that the picture you get doesn't possess the atmosphere of the original series. On the whole, PvP looks like a merry Call of Duty style gunplay and seems to have nothing in common with the original titles except for the bloodstained buildings with scary inscriptions on the walls.
But don't rush to pass your final judgment.
Wouldn't like to meet such a thing on my way to the fridge at night
Folks from Aeria Games managed to preserve at least a small part of the original atmosphere in PvE mode. If you've ever played Left 4 Dead, you'll grab the idea. You team up with three other players and choose one of the scenarios. Actually, PvE can make you change your pants a couple of times when you play it for the first or second time, but you get used to the scenarios pretty fast and it gets boring.Thus, the problem is the content again, but hopefully the developers will continue to add more stuff to make F.E.A.R. more fearful, ha-ha.
Game Website
So, if you've found anything that caught your attention, hit the corresponding registration links and tell us about your impressions. In case you are into more "classic" MMOs, be sure to check out my previous article where we covered such titles as: Star Wars: The Old Republic, Nosgoth Online, Neverwinter Online and The Elder Scrolls Online. And, as always, feel free to ask any questions in comments below. Live long and prosper!