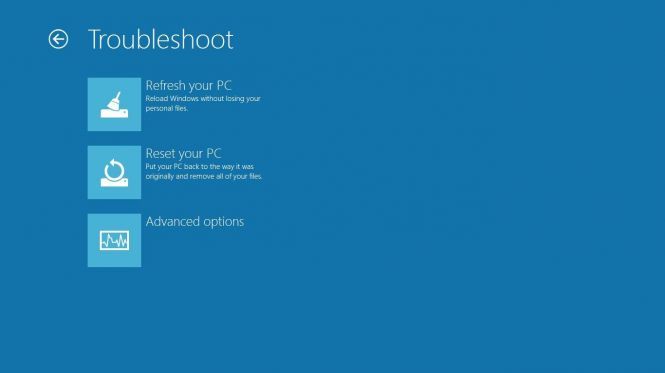 Best Tools to Restore Your System on Reboot
I'm pretty sure that I'm not the only one who hates it when other people mess with his computer, change the settings, install new applications, etc. and I'm just talking about the one in my house. I don't even want to imagine how irritating that would be if I had to take care of multiple public computers, e.g. in a classroom, library, Internet cafe, etc. The good news is that there are a few solutions to help ensure that no one can mess up the PCs in your care. I'm talking about applications that will automatically restore your computer to a certain state each time you reboot it.
I know what you're thinking, in theory you can create a system restore point and use it anytime something goes wrong, but that's not as effective as you would think. For starters, system restore doesn't delete files from certain folders so you will still have junk to clean up. Furthermore, most existing malware makes the system restore one of its first targets, either disabling or corrupting the files. Lastly, why waste time and do it manually when these tools can do it automatically?
Deep Freeze Standard (Demo)
Deep Freeze
If you haven't yet heard of Deep Freeze it means that your computer never fell into the wrong hands. This highly popular tool can either be incredibly useful or amazingly annoying, but both outcomes testify to its effectiveness. The software works like this: after installing Windows and the applications which you want to keep on the PC simply install Deep Freeze and choose the drives you want to protect. After this is done, any installed programs and downloaded or created files will automatically disappear each time you reboot the computer. This means that every time you restart, your system will be exactly as you want it to be.
Of course, if you actually need to install a new application that you want to keep on the PC you can deactivate Deep Freeze, but you will need to enter your password in order to do so. Furthermore, you can also create a ThawSpace which works like a box, where users without admin privileges can save the files that they actually want to keep in case cloud storage isn't an option. Deep Freeze can be used free of any charge for the first 30 days, but after that you will have to purchase a license (you will need to contact the seller to find out how much it would cost you). If you need to know more details about installing and using the application check out this link.
Reboot Restore RX (Free)
Reboot Restore RX
Reboot Restore RX is a free tool that does pretty much the same thing as Deep Freeze but operates differently. This application creates its own operating system (more like a mini OS) that works at sector level and ensures the integrity of your boot sector (the one where your Windows loads from). Other than that, the tool is basically similar: it automatically restores your system to a predefined state every time you restart the PC and allows you to change the "default restoring state" any time you want. Reboot Restore RX works on basically any Windows version (newer than Windows 2000). In case you require a more extensive functionality, the application also has a paid version called Drive Vaccine which you can find here.
ToolWiz Time Freeze (Free)
ToolWiz Time Freeze
ToolWiz Time Freeze is a free and incredibly easy-to-use application. All you have to do is to install the app (after you've set up your operating system and the programs that you want to keep permanently), then check the box marked Enable Time Freeze automatically when Windows starts and your set. Additional options allow you choose specific folders that won't be frozen (the files added in them won't be automatically deleted) and to protect the application with a password, thus making sure that your settings don't get changed by someone without proper authorization. ToolWiz Time Freeze works on any Windows version newer than XP (including Windows 10).
Clean Slate ($59)
Clean Slate
Clean Slate is a bit more complicated than the other tools, but it's also an efficient solution for system maintenance. This feature-rich tool will protect your PC while also allowing Windows, antivirus software and other important applications to perform necessary updates (without discarding the changes every time you reboot, and without requiring manual permissions). Furthermore, the application has several security features including hierarchical password structure which enables admins with higher ranking to override what others have done. Another cool thing is that you won't only be able to create exceptions for specific folders or drives (where the files won't get automatically cleared), but you also have the possibility to view all the changes made during a session and choose which ones you want to keep and which to discard after rebooting the system.
Steadier State (Free)
SteadyState
The last tool on our list, Steadier State, is a reliable solution, but will only work on Windows 7. The name and operating style is clearly inspired by a program named Windows SteadyState that Microsoft developed a while back but has since discontinued. The application operates very similarly to the other one on this list with a single (important) exception: each time you restart your PC, Steadier State will ask whether you want to roll back to the original state or keep the changes that have been made. It's true that constantly having to go through this confirmation process can be a bit annoying from time to time, but I think that the benefits of having to put up with it far outweigh the cons, so I recommend checking out the application.