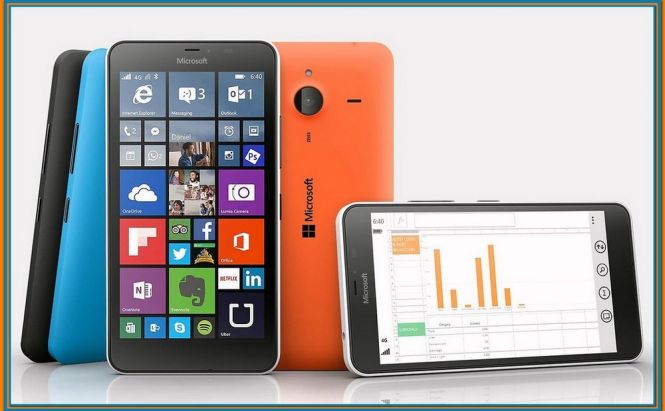 Tips and tricks for Lumia phones
Windows phones may not be the most popular devices on the market, however, one of the best. As far as I'm concerned, the mobile version of Windows is more stable and even more secure than the Android or iOS operating systems, and numerous companies and institutions prefer using it. If you're not very tech-savvy or if you've recently bought your first Lumia smartphone, here are a few tips and tricks to use a Microsoft phone more effectively.
Taking a screenshot
Taking a screenshot on a Windows phone isn't as easy as on a Windows desktop. However, if you're interested in performing this action, you should tap and hold the Windows key and at the same time press the power button. If it works, your screen will flash and you can find the image by launching the Photos app and looking into the Screenshot folder.
Performing a battery pull
Depending on the Lumia type you have, pulling out the battery in order to reset your device may not be that simple. The good news is that you can perform a battery pull, also known as a hard reset, without taking your handset apart: simply press and hold the power button and the volume down button until the device vibrates three times and your phone should automatically reboot. This works on every Lumia model.
Maintenance and recovering lost data
Windows Phone Recovery Tool
Since nothing is perfect, some kind of error or accident may cause data loss. However, you can use an application called Windows Device Recovery Tool (previously known as Windows Phone Recovery Tool) to easily retrieve lost or deleted data. Furthermore, the app is also very effective at various maintenance tasks being capable of automatically solving software issues, removing unnecessary files, and updating your Windows to the latest version supported by the device. t's great to know that the recovery tool works with a great number of smartphone brends, including Acer, Alcatel, BLU, HTC (One M8 and 8X), LG, Lumia, NEO, UniStrong, VAIO and Yezz. As for the models, I may list Lumia 1520, Lumia 636 1 GB, BLU Win HD LTE x150q as the examples. The one thing that you should know is that Windows Phone Recovery Tool can only be used by connecting your phone to a Windows-powered PC using an USB cable.
Keyboard-related tricks
When it comes to keyboard tricks to help you type quicker, Lumia holds quite a few. For starters, you can use the handset's Settings --> Keyboard options to modify the layout of the keyboard to different sizes and languages. If you're striving to become a power user, there's another really good trick that helps you save time: whenever you want to insert numeric or punctuation characters. Simply press the numeric or punctuation button, then slide your finger to the desired character and take your hand away from the screen. The phone will insert the desired number or punctuation mark, then automatically return to the default keyboard.
Now, when you've read our tips and tricks for Lumia phones, you may also be interested in checking out some of our other articles such as: "Are Windows phones really worth buying?" or "5 Things You Should Know to Pick Up The Right Smartphone".