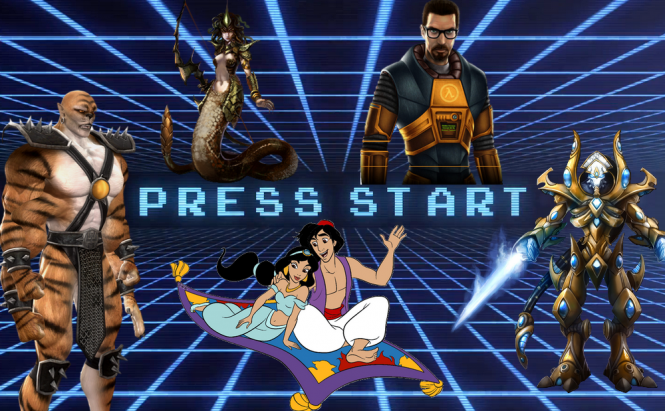 5 best classic PC games of the 90s
According to every store I walk into, Christmas is around the corner and that always takes me back to my childhood when I was playing the good old games of the 90s. The younger generation may not remember this, but there was a time when 3D graphics, 4K resolutions or advanced multiplayer features didn't exist and the criteria we used to judge games were completely different. Since I'm already reminiscing, here are the 5 best classic PC games of the 90s that marked my childhood.
Heroes of Might & Magic 3
Heroes of Might & Magic 3
One of the most played turn-based strategy game franchises of all time, Heroes of Might and Magic is also one of my favorites. Its pinnacle was the third installment, which believes it or not, was launched all the way back in 1999 even though there are many people who still play it now, in 2017. The game was a huge leap forward adding more castles, new buildings, and upgrades for every creature in the game. The fact that it had multiple expansions, including the unofficial, but still totally awesome Wake of Gods has helped HMM 3 stay relevant throughout the years.
Mortal Kombat II
Mortal Kombat II
While the first Mortal Kombat game turned the gaming world on its head with its blood "particles" and violent fatalities, the second installment, which was launched in 1993, is the one that solidified the franchise and helped it become what it is today. Mortal Kombat 2 featured more fighters, arenas, combos and it had far superior graphics for the time. Moreover, its boss, Kintaro, managed to be even more annoying than Goro thanks to his vertical attack.
Aladdin
Aladdin
It may be hard for the younger generation to believe, but there was a time when Disney was actually capable of making good games. Well, Virgin Games studio was actually making the games, but still, it was under Disney's tutelage. While many people (myself included) really liked the Lion King game, the 1993 version of Aladdin is the one I spent the most time playing, despite finishing it several times. The level diversity of the platform game was awesome, there was a huge variety of actions you could perform and everything about it was designed to be funny and entertaining. Also, who can forget that magic carpet level where you used to die over and over.
Half-Life
Half-Life
The father of Counter-Strike and one of the best shooters ever made, Half-Life is considered by most to be a modern game, but it was actually released in 1998. Although by that point many companies were experimenting with 3D gaming environments, Valve's game was the one to break out of the mold with impressive graphics (the textures alone were awesome), a very well written story and most importantly great cutscenes, something that was really uncommon at the time, especially in shooters. While games like Doom II, Duke Nukem 3D or Descent will always have a place my heart, I think Half-Life was the one that actually changed the gaming world.
StarCraft Brood War
StarCraft Brood War
Lastly, you can't have a 90s games list without including StarCraft and more importantly, its 1998 expansion: Brood War. This real-time strategy game seems to be timeless as people are still playing it to this day. In fact, it was so good that it managed to keep the players hooked during the ten years that it took Blizzard to release StarCraft 2. As a tribute to its greatness, the gaming company launched a remastered version of it this summer with updated graphics and sound effects.
As I said in the beginning, these are the games that influenced my childhood, so I'm pretty sure that not all of you will agree with my list. However, in case you prefer playing newer games with up-to-date graphics, you might want to check out our list with the best FPS games on the market.