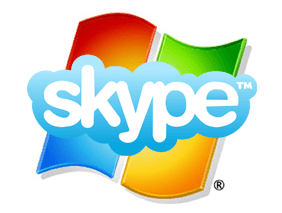 The Future of Skype
Recently, we all learned that Microsoft bought Skype for 8.5 billion dollars. I took a minute to figure out that it is 8 thousand 5 hundred millions of US Dollars. That's more than one dollar per every single human inhabitant of our planet, even those who evolve in developing economies! Meanwhile, you could also read in the news that both Google and Facebook were after Skype at a much lower bid. Well, in fact, half the price Microsoft offered. Personally, I wish either Google or Facebook had acquired the company.
Google would make it better for sure – they make many things better – searching, emailing, and even chatting. But the probability of a launched investigation into monopolistic behavior by Google would jump sky high in case Google had bought Skype instead of Microsoft. It is just unfair that one company dominates a lot of communications market (Gtalk, E-mail). And despite the fact that there are tons of programs on the market that are using the open source XMPP protocol, the European Union would have to protect its legacy, and cause troubles for the new owner of the SILK, the closed source proprietary Skype communication protocol.
Facebook should had tried harder to get Skype. I mean the two were already somewhat integrated, but Facebook needs something new for their website to keep the existing users interested (with our very short attention span), and get the new users to sign up for a profile or two. This something new would be video chats on your Facebook pages. How cool it would be to video chat with your friends from all over without making them sign up and log in the Skype services?! Facebook was already taking steps to increase its functionality. Out of the regular and understood message system, Facebook decided to make it an oddly shaped e-mail system that logs EVERYTHING!, even your private chats. It's been almost half a year since I started using that system (forcefully), but I am still not sure how it all works and what is logged and how to turn it off and on and so on. At any rate, I definitely would spend a lot more time on Facebook with Skype if I could chat with my friends and Skype contacts all from one interface or one page. Regardless, Facebook's chat needs to be upgraded (group chats, video/audio chats, emoticons, filetransfers, etc), and Skype needed a rich corporation to instruct and direct its future development. I mean, for God's sake, the company did not really make much profit, while it has a potential to make tons of dough. Facebook's Skype would be a great step into the future for both the companies.
Microsoft's Skype
What will Microsoft do with the purchase? Well the answer is obvious – they will try to commercialize Skype to yield profit. It simply means they will inject tons of ads into Skype. Skype will become their new Hotmail. Do not get surprised when you get a call from a guy in India offering you a pack of super cheap Viagra tablets. You should take advantage of this offer. Regardless, I can't help thinking that Skype's future is similar to the fate of HD DVD technology that Microsoft tried to hopelesslypromote. First, Skype will loose some of its users just because it is associated with Microsoft. Second, commercialization of Skype will move some businesses and regular users to seek out free or commercial-free products. And there are plenty of such products on the market. XMPP protocol is great and supports encryption! Third, the European way of doing things is way different from the North American way – misunderstanding is bound to happen! Fourth, Microsoft is interested in promoting its own products, including its Windows Phone 7 and future Windows 8, hence commercially biased against other operating systems and phone developers. Although Microsoft promised to continue the development of Skype for Linux, Mac and Mobile devices, in reality this strategy will change with the first signs of unfavorable sales of W8. After all, they are in the market to make as much money as possible and not to aid their competition. Fifth, Microsoft really should concentrate on their core products – Windows, Office, Xbox. Right now they are all over the place and as a result the list of the failed products increases: Hotmail (associated with SPAM and conservatism), Zune (iPod killer, yeah right!), MSN TV (to be fair, all the players are failing in this game so far), VirtualPC (who uses it?), or Fax tools in Windows (never caught up due to Internet and e-mail). Of course, I have to mention the big one – BING. It's been around for a couple of years now, but I have not heard once someone saying "Let's BING it up"! Also, I tried to search with it, and it is confusing. Yes, I am a very confused person. Microsoft, it is just my opinion, but GET IT TOGETHER! Linux and Apple are on your toes on operating systems market. Firefox, Safari, Chrome are stealing market share on the web browsers market. Playstation won high definition war. Ipod is more popular than Zune. Facebook stole your users from MSN Messenger/Windows Live "something". Now, are you in business of creating those impractical computer-tables with multi-touch technology? Can you make it 3D right away or we will need to wait another decade? I hope you get my point.
Now back to you, my readers. Skype's future is bleak at best, but it is interesting to see how this new war pans out – Microsoft's Skype with ads versus open source communication protocols without ads. Secretly, I hope I will be defeated and Microsoft's scheme will work, but my insides are telling me I will prevail. The time will show.