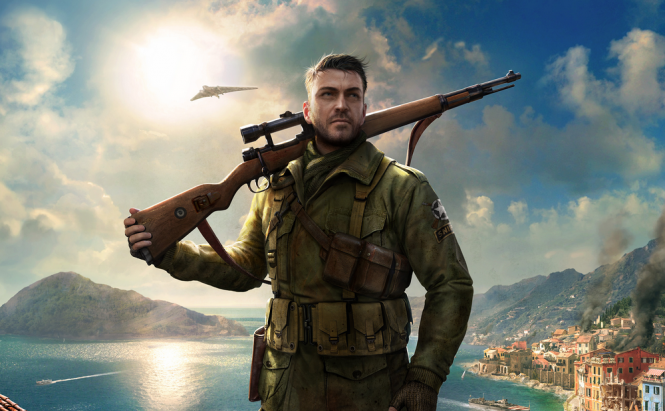 The first DLC for Sniper Elite 4 will arrive on March 21st
I've got some good news for the fans of the Sniper Elite 4: even though the game was officially released a little over a month ago, Rebellion Developments is already releasing the first wave of DLCs. What's even better is that, as the company originally promised, the multiplayer part of the extension is completely free. Called Night Fighter, the expansion is set to arrive tomorrow, March 21st and will be available on Windows PC as well as Xbox One and PlayStation 4.
As far as the free content is concerned, there will be a new map called Night Wood, which is as you can guess, pretty dark and a new multiplayer mode: Elimination. The mode will be played 6 vs 6 and those who die will become spectators until the end of the round, but there's an interesting twist: when you get a kill, you can revive one of your allies. Those who are interested in the paid content, it includes new male and female character skins, 3 new weapons and a collection of dark camo skins that go great with the new map. Saving the best for last, the DLC also contains the first chapter from the three-part extension campaign named Deathstorm. In this first episode, you will as Karl Fairburne and this time you're trying to take out a German destroyer and the surrounding forces in the cold northern Italy. The following chapter is set to arrive in late April.
Since you're into games, you may also like reading: "Best FPS games that you can play on PC this year" or "Most anticipated video games of 2017".