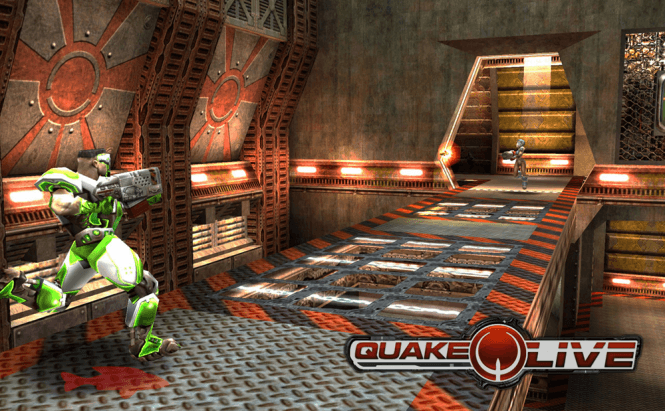 Quake Live On Steam
In the announcement made on the Quake Live forums, Bethesda Studios revealed that Quake Live will be brought to the Steam platform this summer. Furthermore, a large update that includes interface as well as gameplay changes will precede the Steam release. This move breathes new life into a game that most of us consider a classic.
Quake is a popular first person shooter that debuted in 1996. Although Quake 1 was a hit, it was Quake 2 that made the game amazingly popular through some revolutionary graphics and in-game mechanics. Id Software's prize jewel created a genuine trademark from its chaotic, arena style, full on multiplayer combat. Since then, there have been a few other releases culminating with the latest version, Quake Live.
Although no information about the gameplay changes to come was given, there were a few details worth mentioning. Firstly, the players will get the option of porting their Quake Live accounts to their Steam accounts as the game will be played and updated through the Steam interface. Furthermore, there will be major interface changes on the Quake website as well as in the game's graphical interface.
The redesigning of the gameplay aims to make the game experience better especially for the new players which, according to the blog post, right now don't have as much fun as they could. Since Bethesda hints at the gameplay system change, one could speculate that all the newcomers to the game will be put into one big pool and play against each other, but this is only a personal opinion and not a confirmed fact.
The decision to bring Quake Live to Steam is a great one as it will put this classic shooter in the spotlight once again; Bethesda Studios and Id Software will surely benefit themselves as well as the players. For more information, you can read the forum post here.