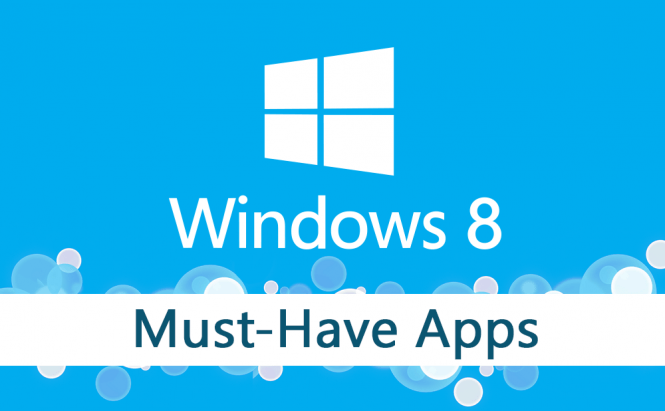 Must-Have Apps for Windows 8
'What is this?!' This thought flashes through the mind of almost every person who has launched Windows 8 for the first time. The two-interface paradigm of the new Microsoft OS, totally mouse-and-keyboard unfriendly Metro interface, and traditional lack of even most essential apps on your freshly installed operating system: that's an incomplete list of drawbacks Windows 8 can boast of. That's why we decided to complete our small 'must-have on Windows' series with the software you can't do without in Windows 8.
1. Windows Games
They killed Solitaire. And Minesweeper. And Hearts. They killed them all. Windows 8 doesn't have all of these games pre-installed. Realizing that these games were one of major selling points of Windows, Microsoft didn't cross them off altogether. You still can install them... in Metro.
Please people, yell one at a time. As a proud owner of a 17-inch laptop and an avid user of track pad, I don't even want to think about horrors of playing Solitaire in Metro. That is why I took the trouble to find the alternatives for our sweet Windows default games you can install in the Desktop mode. Still, some of you may want to know where you can get the Metro game apps. Rejoice, ye Metro lovers, for your time hath come!
BGroom
Solitaire: the Metro app and 123 Free Solitaire
Minesweeper: the Metro app and Minesweaper
Hearts: the Metro app and Hearts (attention: online!)
Backgammon: the Metro app and BGroom (online) and Real Backgammon (offline)
2. Compressors
We apologize. We are truly sorry to the very bottom of our hearts. We've made an awful, huge, unforgivable mistake. We didn't include 7-Zip into the must-have apps for Windows XP and Windows 7. If you have spent last ten years on some software Moon and don't know what 7-Zip is: that's open-source compressor software positioning itself as a major alternative to WinZip and WinRAR. Both of the latter are hopelessly cluttered with features no-one really needs. WinRAR and WinZIP just won't stop asking you to buy their full versions for the whooping $40 or $30 respectively. 7-Zip, on the contrary, has stayed true to the open-source idea and gives you exactly what you want from a compressor program: it compresses and decompresses files.
A small tip. If you want to associate your archive files with 7-Zip: Right-Click on an archive → Open with → Choose default program → More options → Program files → 7-Zip → 7zFM. The last step is very important: if you choose any other file from the 7-Zip folder, it won't work.
7-Zip
WinRAR and WinZip (just in case)
3. Metro elements removers
I don't about you but I love the new Hot Corners in Windows 8. Apart from their totally dumb name, they do their job way better than the good old Start menu in Windows 7. As I tried to use the Windows 7 Start menu for the app search a couple of days ago, I couldn't shake off the feeling it just doesn't work for me.
On the other hand, I can be unique in my love to the Hot Corners. Moreover, the much hated Start screen as well as the Metro interface in general are definitely something an average Windows 8 could live without. Now there's an app for that: Skip Metro Suite can give you a hand in getting rid of the new-fangled tablet heresy on your mighty PC platform. This small utility will skip the Metro Start screen at the system start and will even offers you an opportunity to remove one or all of the Hot Corners. By the way, even though the program comes for free, its developers have nothing against donations, so...
Small tip: if you remove the Metro interface from your Windows, you'll almost inevitably want to install a classic Start system utility. I recommend you trying StartMenu8 by iObit.
Skip Metro Suite
4. Office suites
Another big complaint in the comments to our previous Windows must-have articles was that we didn't mention any alternative office suites. With the release of Microsoft Office 2013, the problem of getting decent productivity software onto your computer is becoming increasingly urgent as MS Office is anything but decent software. Tethering the suite to a single Windows user (user, not even computer!), binding the suite to your Windows Live account, a totally unrealistic price: these are merely few of the reasons to refrain from using the Microsoft software.
Nova Vozrak has already explored the best alternative office suite in one of her recent articles, so if you want details just go and read it. I, in my turn, will just give you the links to the best MS Office successors.
LibreOffice
5. System Maintenance
Yeah, and of course, I can't help mentioning CCleaner here. My persistent laudation to this program can be tiresome for some, but I swear my love is platonic: I don't get money for it. This small program will allow you to keep your registry clean, to manage your auto-start programs without delving too deep into the Task Manager (when did you delve deep into the Task Manager, by the way?). A small tip: always run the registry check several times before no or almost no registry issues are found. Sometimes, CCleaner just doesn't find some of them during the first check.
Okay, if you don't find CCleaner that cool, you can always resort to othe popular system maintenance tools like TuneUp Utilities, Advanced System Care or Revo Uninstaller.
CCleaner
***
Okay, looks like I've mentioned pretty much everything I wanted to mention here. However, it may well be so that I forgot or didn't mention some obvious must-have app for Windows 8. If you this app is by any chance one of your all-time Windows favorites or you just think the world should know it exists, feel free to write about it in the comments.
Here you can read about the must-have apps for Windows XP.
And here the must-have apps for Windows 7 are awaiting you, O user!