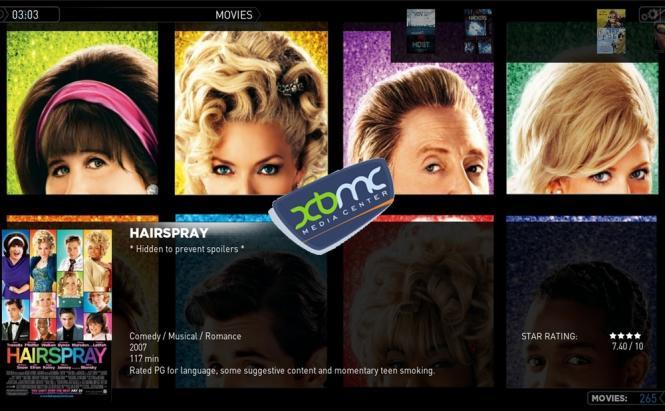 In search of a perfect Media Center...
XBMC is the perfect media center, hands down! Built on top of Ubuntu operating system, the media center can play almost all DRM-free files out there. It's highly customizable and has a number of plugins readily available to further personalize your Media Center experience.
Availability.
XBMC is absolutely free and can convert your older computer into a media center with ease. Just hook it up (assuming it is x86 architecture computer) to your HDTV and try the Live version of XBMC. The Live version allows you to play with XBMC before you choose to install it on your computer's hard drive. The media center is available for some Apple products as well, including PowerPC and Intel-based Macs and Apple TVs. XBMC can be installed in Windows and becomes quite an attractive alternative to Windows Media Center. Check out XBMC download page for instructions and download links.
Lenovo Q180.
I love Lenovo products – they are well-designed, stylish, very durable and dependable. Therefore, I will be considering Lenovo IdeaPad's Q180 as my media center computer. For 600 bucks it comes with a wireless keyboard-mouse unit, a BD-Ray drive, and a 8-in-1 card reader. It only consumes around 20W on load and should be almost silent.
Lenovo Multimedia Remote with keyboard
Alternatives.
I was hooked on XBMC since 2006, when I modded my original Xbox and was able to run unsigned code. That box is long gone into history, especially with my move to a different continent, but my desire to have a media center is always there. To be frank, my parents' desktop features Windows Media Center, but I really dislike it as it is clunky, slow-loading, and very uncompromisable. If you know of any media center as complete as XBMC, I would like to see it in your comment and try it out when I have a chance.
Update: While publishing this article, I also remembered J.R. Media Center, and it is a great alternative if you wish your media center to run on top of Windows operating system. Besides, This alternative will cost you 50 bucks, but the program is worth it.