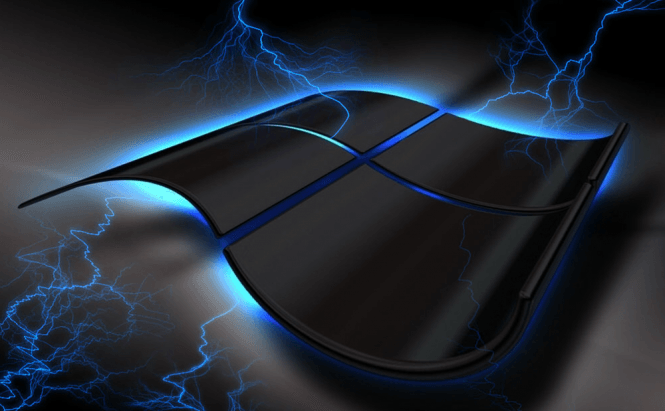 Best Tools to Customize and Enhance Your Desktop
For those of us who put a lot of accent on graphical details, Windows interface can get rather mundane after a while. Fortunately, there are many ways in which you can change things up, but you shouldn't forget that each of them comes with a price. While using the applications I'm about to show may provide you with awesome visual details, they will take a toll on your PC's overall performance and execution speed, so you need to make sure that this is a trade off you are comfortable with before using these programs. If you're still sure that you want to customize and enhance the appearance of your desktop, here are some of the best tools to help you with that.
Launchy (Free)
Launchy
Let's start with something easy: Launchy is a tiny application which places a small bar on your desktop. Besides the fact that it doesn't look half bad, what's really cool about this window is that it gives you an easy way to access any program you have installed on your computer, thus removing the need of cluttering your screen with shortcuts. To use Launchy, all you have to do is type in the name of the application you want to run in the search bar. The tool offers auto-completion functionality, so it will speed things up and help you access your program even if you don't remember its entire name. The only disadvantage is that, the first time you run it, it may take a little time to catalog all your software, but that's a onetime thing only.
Rainmeter (Open Source)
Rainmeter
Rainmeter is one of the best desktop customization tools on the market. As you can see in the image to the right, it completely overhauls your desktop, enabling you to place a bunch of useful widget to anywhere you want on the screen. Even though the application doesn't offer too many options to choose from by default, the fact that it's incredibly popular makes it easy for you to find additional skins on the Internet. The biggest advantages for Rainmeter are its flexibility (allowing you to reorganize your desktop in any way you may want to) and its easiness of use.
Tiles ($9.99)
Tiles
While not one of my favorite tools, it is undeniable that Tiles is a great way to customize and extend the functionality of your desktop. Basically, this tool places a sidebar on one of the edges of your screen where you can see a preview of all the applications that you are currently running and even group them based on the specified criteria. Furthermore, you can also place shortcuts to the programs that you use most often on the respective sidebar, thus clearing up your desktop. Tiles represents an easy way to bring a Windows 8-style sidebar to whichever Windows version you may be running.
Cursor FX (Free)
Cursor FX
I couldn't talk about desktop customizations without giving you a way to change the mouse cursor, and Cursor FX is just the tool to help you with that. This application provides you with a wide variety of cursor schemes, modifying not just the appearance of the standard pointer but also its appearance while the PC is thinking (hourglass alternative), or when you are performing other actions. Furthermore, you can add animated effects, have your cursor leave a cool looking trail in its path or add sounds to specific actions. In case the already existing schemes don't fit your taste, you can also create your own.
Dexpot (Free for private use)
Dexpot
In case you don't want to wait until Windows 10 is officially launched, Dexpot is an application designed to bring you virtual desktops in a Windows environment. Besides being very useful, this tool is also very visually pleasing and offers you several cool ways to display and navigate your virtual desktops. Caution: the application is infected with OpenCandy which even though is not an actual virus, can still be incredibly annoying. From my perspective, the tool is the best of its kind and OpenCandy isn't very hard to get rid of, so if you decide that it's worth the risk, I think you will find this link very helpful.
Fences ($9.99)
Fences
Fences is a tool created to offer its users a neat way to organize their desktop icons. One of the best things about this application is that it's very intuitive, being able to automatically organize your shortcuts into tabs based on their functionality. If you are unsatisfied with the results you can, of course, manually switch items around and even create your own tabs which you can name accordingly. Another big plus for Fences is that it won't only help you organize your desktop but also make it look pretty great.
MyFolders (Free)
MyFolders
While not exactly a visual improvement, MyFolders is still a handy tool to have around as it can offer you an easy way to keep your desktop organized. I don't know about you, but most of the times when I need to quickly save a text, I create a document on the desktop and then just leave it there. Even though it's efficient, this action can create a mess that many people dislike. MyFolders extends the functionality of your Windows context menu, allowing you to quickly send any item into one of the specified folders. Basically, this application gives you the ability to cut and paste any file, folder or shortcut with just a single click.
Ultimate Windows Tweaker (Free)
Ultimate Windows Tweaker
The last entry on our list, Ultimate Windows Tweaker, is the complete package. This application will help you modify the aspect of your desktop, start menu, taskbar, welcome screen and even the way Internet Explorer looks (in case you actually use that browser). Furthermore, the tool can help you change a bunch of other Windows settings which aren't related to visual aspects. For example, you can use Ultimate Windows Tweaker to modify how long the operating system should wait until it deems a program unresponsive, to disable functions like the Windows task manager, registry editor, etc. and even optimize your bandwidth usage or hide your PC on the network.