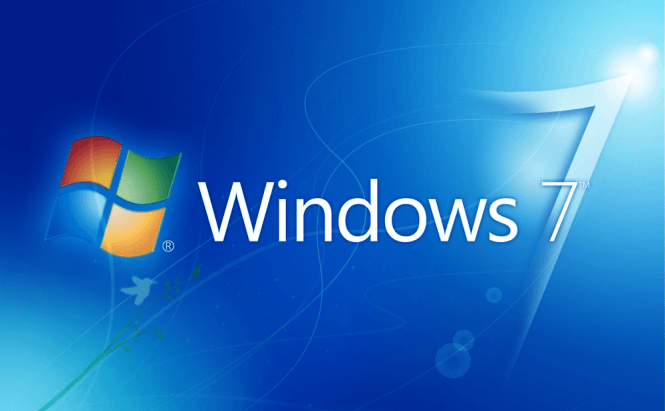 Top 10 Themes for Windows 7
Although Microsoft's latest OS, Windows 8, sports a completely new interface, Windows 7 still remains the dominant OS, so chances are you're also one of those users who are very attached to the tested look and feel of Windows and don't want to move on to Windows 8. Still, you might want to look into customizing your Windows without leaving the comfort zone - and if so, read on. To help you style up your Windows 7, I've tested a number of themes; and some of those can really make working with your Windows a whole new experience.
First up, in case you've eyed the famous Apple iOS, iOS Skin Pack for Windows 7 will definitely be up your alley. This transformation skin pack will change your Windows into something resembling an iPhone or an iPad interface.
iOS Skin Pack for Windows 7
Following the same idea we turn to Android Skin Pack and Xbox 360 Desktop: they, much like the iOS skin pack, are designed to give your Windows interface a stunning new look.
Android Skin Pack
While Android Skin Pack will only allow you to enjoy Android-style icons and wallpapers, Xbox 360 Desktop actually comes with a whole new boot screen, login screen, icons, mouse cursors, wallpapers, and dock utility, all based on the Microsoft game console's style.
Xbox 360 Desktop
If you're keen on colorful things like neon lights, you will definitely love Neon Skin Pack. This skin pack will transform your Windows interface, including icons, login screen, and boot screen into a fancy glow of red and blue colors on a dark background.
Neon Skin Pack
Crystal Skin Pack, as its name implies, will give your desktop an amazing crystal look. You will get a crystal-style loading screen, a new background on the login screen, and a revamped wallpaper on the desktop.
Crystal Skin Pack
An addition, it will install a docking bar to let you launch various apps from it. The dock makes the icons resemble 3D crystals.
Those who find themselves looking at their desktop once too often will likely appreciate Radiance Skin Pack, Luto Skin Pack, and Nature Corners: these will bring a touch of nature to your desktop, making it somewhat more relaxing.
Radiance Skin Pack
Specially for fans of aliens (or proud users of Alienware products), I've picked these two skins: Alienware Skin Pack and Alienware Evolution.
Alienware Evolution
These are designed to add a futuristic and mystic look to the regular Windows interface. I guess if you're into science fiction, and like the whole idea of feeling like you're in a spaceship, you'll appreciate these.
There are, of course, countless skins ans themes of all kinds out there, and it's simply impossible to cover them all. These ones just happen to be my favorites. Still, if none of them seem all that attractive to you, Windows 7 Themes, 7Pro Skin Pack, and Windows 7 Theme Pack will give you a great choice of various other Windows 7 themes. Give them a go and don't be afraid to experiment!