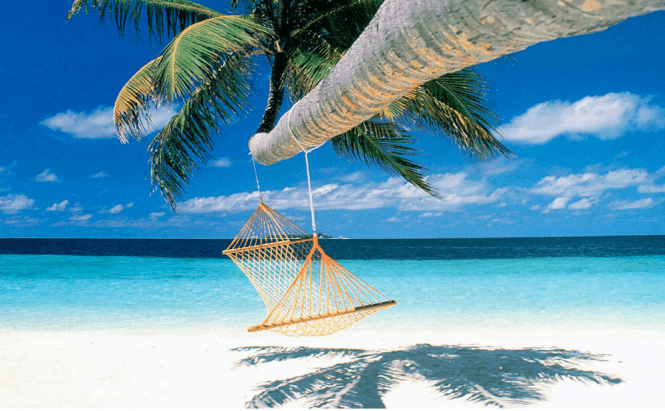 Stress off!
This article may serve as a continuation of the 'Have some rest' topic, but this time it is aimed at the ways of relaxation when you are at work. Here goes.
On the nine-to-five office jobs of today, you spend eight hours in front of your PC shoulder to shoulder with your colleagues. You are lucky if you are on good terms with your co-workers and your boss occupies his/her place somewhere away from your office and doesn't keep an eye on you. The fewer irritating factors surround you, the more comfortable you feel at your workplace.
Considering the fact that you spend most of your life busy at work, it is essential that you enjoy your workplace and are able to work productively for many hours. A few improvements made to your workplace may serve you good.
With that in mind, let's think up some suggestions for creating a more relaxing workspace:
1)First, make your workplace feel right to you.
You should feel good about it. It should be attracting you. To make themselves cosy, people often prefer sitting by the window or in the corner, 'enclosing' themselves. Unfortunately, very often, you don't get to be that person with a right to choose his own place at work: usually you end up taking the place freed up by some former employee. Ok, do not worry, there are still ways to personalize your place. A good way to accomplish this is by adding items that hold emotional significance to you: pictures of those dear to your heart; some favorite toys or statuettes that mean something to you; postcards with beautiful places you dream to visit or have already been to; or plants, whose peaceful greenish color adds life to your lifeless surroundings.
Just relax
All these are obviously womanly trifles the rougher sex may no appreciate. I can hardly imagine an adequate male colleague who wouldn't part with his favorite teddy bear in his workspace.
2)Your personal computer desktop is an important aspect.
Try making some changes to it and you will see that every little thing matters and may contribute to the way you perceive everyday things. Make a personal choice of the wallpaper and the screensaver, which are offered in such a large variety these days. If you're craving for exotic places – choose Caribbean Islands 3D Screensaver and travel (at least mentally) to sunny places. Fond of aquarium views? Install Gold Fish Animated Wallpaper and have an occasional rest in front of your PC. Or make your own wallpaper with Animated Wallpaper Maker, where you can put your creativity to good use and make sure that you have a unique picture on your desktop.
Don't forget there are various themes for your system that allow you to brighten up your days, too. You can change your ordinary mouse cursor with ViVi Cursor, and it will amuse you with the various effects it creates. The default yellow Windows folders and icons can be easily replaced with hearts, flowers, stars or anything with Lovely Folders.
With Chameleon Icons you will be able to convert any images in any format into Windows icons. ICONStudio will please you by offering the opportunity to customize your desktop icons and even cursors with your personal photos.
3) Listen to your favorite music. Of course, if you feel you still can concentrate on your duties. With your headphones on, you will be able to hide from the outside world and avoid being distracted by your talkative colleagues, if there are any. Relaxing music with sounds of nature, for example, will have a soothing effect on you if you feel stressed, without drawing away your attention at the same time.
It would be nice if there really were a relax button
4)If you feel like an automaton shattered by the routine – try watching a funny YouTube Video that can cheer you up and lower your stress level immediately. Alternatively, look up some jokes to read for a minute or two. This will allow for a change in your physiology and diverts your mind from the work duties.
5)Have a cup of tea, coffee with some tasty things if you wish and sip it without haste, inhaling the aroma of the drink. This will provide you not only with a portion of caffeine, but will also add a homely touch to the way you feel.
6)Have occasional breaks and a full-fledged lunch break. For a better effect - go for a walk and have a breath of fresh air, especially if the office surroundings allow you to. This will revive you and stimulate for further work paired with some great deeds.
To sum that all up, it is necessary to mention that these quite well-known tips may help you somehow if you have decided to improve your being at your workspace, but if you are displeased with your job in and of itself, they certainly will not change your attitude to it. One great advise will come in handy here: quit your job and find something where you possibly won't feel the need to make any changes proposed above – because you will simply love your job.